'The Bachelor's Abbie Chatfield Hits Back At Slut-Shamers Over Instagram
'The Bachelor' star Abbie Chatfield has copped major abuse since appearing on the series.
Now, she has hit back at critics who shamed her over her sexually-confident behaviour and clothing on 'The Bachelor' in a lengthy Instagram post.
Looking stunning in an animal-print bikini, the 23-year-old captioned the snap: "Things I got slut-shamed for on #thebachelorau: this bikini, my skort at hometowns, multiple cocktail party gowns, kissing Matt 'without a date' and at a cocktail party (out of sight of anyone), pashing Matt in various locations with varying degrees of intensity, honestly admitting that I wanted to have sex with a man I was dating for 10 weeks and all around just 'using sexuality to manipulate Matt,'" she began.
"This is something I did not expect in 2019. Sex is essential to a successful relationship for me, as is sexual chemistry and the ability to express that comfortably with my partner. I saw commentary around my sexuality (rightly) calling out slut shaming and double standards regarding my pash sessions with Matt, with responses of 'I'm not slut shaming her she is just manipulative/dumb/aggressive/only wanting sex'."
READ MORE: 'Disgusting And Putrid': Abbie Breaks Down As Hate Is Hurled After 'The Bachelor' Finale
READ MORE: Lisa Wilkinson Slams Double Standards Of Trolls Bullying Abbie Chatfield
READ MORE: The Bachelor Australia 2019: In Defence Of Abbie
She continued, "To insinuate that any relationship is less valid because of a strong physical connection is counterintuitive -- the defining factor between a platonic and romantic relationship is physical expressions of affection. I saw many comments about me having 'nothing between my ears' or that I was 'so insecure she can't talk to him so they just kiss'. The public see ten minutes of a twelve hour date, it is insulting to both myself and Matt to assume he took me right until the end purely for a snog."
Finally, she took aim at trolls who she has previously mentioned have been relentless in sending her horrific DMs over Instagram.
"I'd like those who think that I was manipulative to TRULY examine why you believe that. On most occasions, it comes down to a core belief that a woman who is 'seducing' a man has ulterior motives, while a man doing the same is merely being romantic."
Just last week, Abbie revealed on Studio 10 that she had received "hundreds" of abusive messages that ranged from death threats to trolls saying she should never have been born -- but has since found support in media personalities such as Osher and Lisa Wilkinson, who have slammed the double standards when it came to Abbie's sexuality.
"Whatever you think of these shows, no-one deserves the next-level nastiness, the threats of violence, the vicious pile-on, and the mean girls mentality that has gone on around her -- both on and off the show -- just because she decided to run her own race," Lisa replied to a user in a comment on Instagram.
"She found him -- and he clearly found her -- sexually attractive. That was caught on camera".
She continued, "Judging her, and not [Matt], for taking part in that... is an attitude that belongs to the 1950s. Abbie is, clearly, heartbroken, and not the tough cookie she tried to portray in that final episode, so let's all be mindful of that, at the very least".
Preach!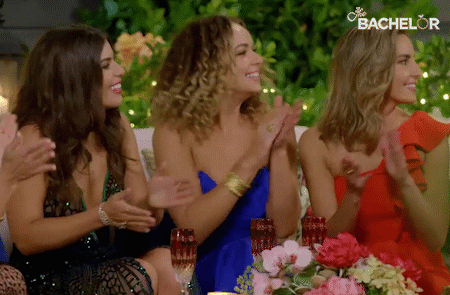 Image: Instagram