Scams Awareness Week: Matty J Warns Fans About Instagram Conman
In what's been coincidental timing for National Scams Awareness Week, former Bachelor Matty Johnson has warned users of a scammer using his photos in order to swindle fans out of their hard-earned cash.
Speaking to 10 daily, Matty said that the fake Instagram profile and website had been brought to his attention when he was contacted by a fan who nearly fell for the con artist's tactics, as he believed it was the former 'Bachelor' star reaching out to him.
"At first, I kind of thought it was funny because it's done quite poorly, I was like, 'what an idiot!'" Matty told us of the scammer's ploy.
"It wasn't until I got a message from a guy who has a startup company and was approached by the scammer for a potential 'investment' that I became concerned. The guy told me he was really close to sending money to this person".
He added, "I assume no one has given money to this guy but if I found out that he'd actually managed to get money from people, then that really pisses me off."
After being alerted to the account, Matty shared a screenshot of the now-deleted fake profile (the scammer has since created another using Matty's images).
"Someone has set up a fake profile trying to get money for fraud investments," he captioned the post. "Dodgy!! Please report - they've already blocked me".
READ MORE: Lonely Aussies Are Losing Almost $25 Million Per Year To Romance Scams
Not only does the scammer's Instagram showcase pics of Matty that go back to 2016 -- they've even created an entire website dedicated to their fraudulent "investment company" and have already attempted to swindle cash out of numerous social media users.
According to the scammer's website, 'Cyrus Branson' is a private investor and serial entrepreneur who runs "a private equity investment firm that applies a flexible funding approach to seed investment in start-up companies".
"I invest across the capital structure of start-ups, tailoring investment solutions to meet the needs of management and growth of young start-ups. I take pride in being a great partner with my various management teams at several start-up companies around the world," the website reads.
"My flexible investment approach, strategic insights, business consultations and open communication allow me to build enduring relationships with my various funded compaines [sic]".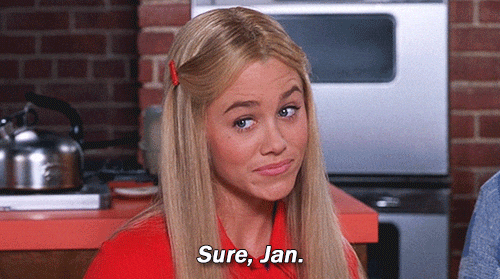 READ MORE: How To Spot The Email Scam Targeting Optus Customers
And while each of us likes to think that we're too savvy to fall for an online scam, it can happen to anyone.
"On the internet, if someone approaches you with an offer that seems too good to be true, more often than not, it is," Matty said.
"I know that something like this would totally con my mum. She's a teacher but she's called me before saying, 'I've got an email from Instagram asking that I should verify my account', and the email address was something completely dodgy".
So in honour of Scam Awareness Week, we decided to find out what measures you can take in order to avoid being conned by online scammers.
How To Avoid Getting Scammed Online
According to Dr Cassandra Cross, a Senior Research Fellow at the QUT School of Justice, scams that use photos of famous people are fairly widespread.
"The use of celebrity images is a really popular ploy for offenders to use to try and lure potential victims into investing. It comes from our inherent trust and desire to do what celebrities do," she told 10 daily.
"Celebrities have a very strong brand, Matty J is obviously the latest one but there have been other Australian celebrities who have had their identities used in order to advertise investment opportunities," Dr Cross added.
The expert explained that offenders know that consumers are "always looking for opportunities to invest money" and that attaching a trustworthy face to a venture is a sure-fire way to attract funds.
"When there is somebody that we know that we aspire to or we're confident in their brand, that's an attractive opportunity for us to think, 'well, Matty J is running this investment or has put his own money in it, why shouldn't I?"
How To Spot A Scam
Dr Cross explained that it's not just ventures with a celebrity face attached that we should be wary of online and that it's important to do thorough research.
"It's also important not to trust everything that's on the internet," she added.
Offenders can build up a very strong digital footprint for a particular company, they can create websites that look legitimate, they can create all the associated profiles and reviews of the website and investment opportunities so that if you do look online, and are using Google to search, then, it might look like a genuine investment opportunity.
And if you think you're much too clever to get scammed, Dr Cross warned that everyone has vulnerabilities that can be exploited.
"As part of National Scams Awareness Week this week, I think it's important to get the message out that nobody is too smart to be scammed. So everybody has a particular weakness or vulnerability and offenders know that, they're looking to target that."
Image: Getty