'He Should Learn How To Do His Job': Tituss Burgess Slams Andy Cohen Following 'WWHL' Appearance
In a recent appearance on Bravo's 'Watch What Happens Live', host Andy Cohen quizzed Tituss Burgess about working with Eddie Murphy.
The 'Unbreakable Kimmy Schmidt' star was on 'WWHL' and spoke about his upcoming film 'Dolemite Is My Name' which also stars Murphy as well as Wesley Snipes, Craig Robinson, Mike Epps and Chris Rock.
The actor spoke about what it was like to work alongside a legend like Murphy, adding that he was excited for a whole new generation to see just how talented Murphy is.
Cohen then asked if he got to "chat" with Murphy, which Burgess seemed confused about so the talk show host added, "I just wonder if you got close at all because he was very problematic for the gays at one point when I was coming up."
This isn't the first time Cohen has made reference to Murphy whose stand-up back in the 90s was littered with gay jokes. In his book Most Talkative, Cohen wrote:
"With each and every gay joke, the crowd went wild. They loved it. My friends loved it. I was surrounded by thousands of people in hysterics, and they were all laughing at 'f****ts.' And ipso facto, laughing at me."
Back in 1996 Murphy actually issued a one-page apology to the LGBTQ+ community for his past of homophobic jokes writing, "I deeply regret any pain all this has caused."
The line of questioning seemed to irk Burgess immediately who incredulously responded, "He wasn't problematic for Tituss."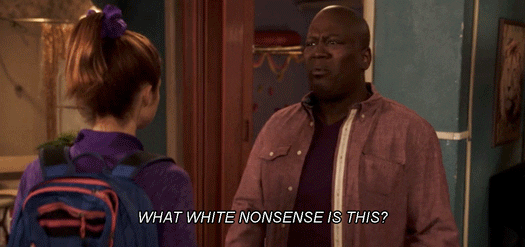 READ MORE: Ariana Grande Is Getting Slammed By Fans For Making A Joke About JonBenét Ramsey
READ MORE: Armie Hammer Blasted For Posting Bizarre Infant Toe-Sucking Video
"We had a wonderful time," Burgess continued as 'Orange Is the New Black' star Laverne Cox, who was also a guest, added Murphy's conduct in question was a "long time ago" and that "people can evolve".
Adding that he and Murphy spoke about the movie 'Dreamgirls' (and how Burgess thought Murphy should have won the Oscar for his role in it), the 'Kimmy Schmidt' star said, "Any troubles he may have had with gay people I guess are gone because he loved me."
As Cohen moved on, the camera caught Burgess waving his finger at someone off-camera and quietly mouthing what looked like, "I'm not having it".
Cohen called the actor out asking what he said to which Burgess simply responded, "Keep goin' girl, do your show."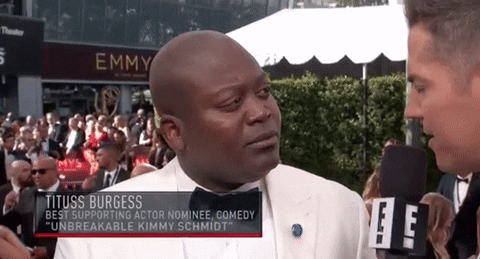 On Instagram, Burgess responded to a comment saying Cohen "can be a messy queen!"
"He should remember his talk show isn't an episode of the real housewives of Atlanta!" the comment continued, "It's a place where artists come to talk about art and have a little fun. NOT a place to rehash old rumours or bring a star negative press.
"Sunday was a display of ratchet behaviour by a well-connected man having blatant disregard for one of his guests."
Adding Cohen was lucky that Burgess had his "wits and Christian values THAT day," the actor rounded out the comment by saying, "He should rip a page from Anderson Cooper and learn how to do his job."
Featured image: Bravo TV.