Bindi's Getting Married! A Timeline Of Her Inspiring Relationship With Chandler Powell
Bindi Irwin's longterm boyfriend Chandler Powell asked her to marry him on her 21st birthday, and she said yes!
Posting the exciting news to social media alongside adorable photos of the newly-engaged couple and her beautiful ring, the 21-year-old wrote:
"On my birthday I said 'yes' and 'forever' to the love of my life," she began. "Chandler, close to six years ago I fell in love with you and every day since has been a whirlwind of adventure and true happiness. Here's to a lifetime of friendship, purpose and unconditional love."
READ MORE: Bindi Irwin Announces Engagement On Her 21st Birthday
This tweet is unavailable or no longer exists.
READ MORE: Bindi Irwin Remembers Dad Steve As She Celebrates 21st Birthday
Chandler also shared the sweet photos, saying that ever since he laid eyes on his future wife during a visit to Australia Zoo, saying that he "immediately fell head over heels" for the star's "kind and thoughtful heart that radiates so much light".
He added that he proposed to Bindi "in her very favourite place in the zoo, surrounded by animals, seemed like the perfect way to embark on this incredible new chapter in our lives."
Meanwhile, mum Terri shared her excitement over her daughter's engagement, calling it the "best day ever" and saying that she's "so very happy", adding that Bindi's late dad Steve "would be too".
Little brother Robert added to the well wishes, writing to his sister over Twitter:
"I am beyond happy for you two. You are true soulmates and have always been so completely perfect for each other. Love you both and congratulations."
This tweet is unavailable or no longer exists.
This tweet is unavailable or no longer exists.
Not since Steve and Terri Irwin has there been a greater Australian love story, and as the nation collectively dries their happy tears for the beaming bride-to-be, join us as we look back on Bindi and Chandler's relationship over nearly six years.
Love At First Sight
The young conservationist first met Chandler back in 2013 when he stopped by Australia Zoo on the Sunshine Coast while he was in the country for a professional wakeboarding competition.
"It just so happened that Bindi was giving tours that day," Chandler told People. "I'm like, 'Wow she is amazing.'"
And according to Bindi, the feeling was mutual.
"It was incredible," added Bindi. "I was like, 'This guy from Florida's okay!'"
Family First
After their first meeting and after Chandler headed back to the US, the pair continued to keep in touch -- but only after Chandler asked Terri if it was okay with her!
"He sent a letter asking my mum if he could stay in contact with me," she spilled to ET, adding, "And then mum gave the letter to me and said, 'Is this person real?'"
As their relationship developed and Chandler met Bindi's family, 15-year-old brother Robert revealed that he tried to test brother-in-law to be before giving him his tick of approval.
"One of the first times Chandler came to the zoo I wanted to kind of test him," Robert told People. "Just to see what would happen. So we had him feeding alligators and he did awesome. I'm very impressed. He's great with wildlife so I approve."
A Constant Source Of Support
As Bindi headed across the pond to compete in the US version of 'Dancing With The Stars' in 2015, once again, Chandler was by her side, frequently travelling back and forth to Los Angeles to attend tapings of the show.
"That support is what means the most," she told E! at the time, adding in an Instagram post that she was grateful for him "helping me to ice my foot when it hurts, making me tea and hugging me when I'm tired. You're amazing."
And while her now-fiance was banned from rehearsals so she could concentrate, dance partner Derek Hough surprised the star by bringing Chandler to practice on his birthday -- which also happened to be Steve Irwin Day, and her first time celebrating the special day away from home.
"It was so much fun," Bindi said. "And it was Steve Irwin Day as well, so I got the two greatest days. We got to celebrate Chandler's birthday and then celebrate Steve Irwin Day altogether. It was really, really nice."
Making The Move
Finally, in January 2018, Chandler relocated from his native Florida to live with the Irwin family at the Australia Zoo, along with making appearances on the family's Animal Planet series.
"I've got my khaki on and I am loving it!" he told People at the time, with Bindi adding, "We're having a great time throwing Chandler into everything. In the afternoon Robert has been taking him out to feed the freshwater crocodiles and the gators."
And while the couple were forced to regularly shoot down engagement rumours (except for yesterday, obvs), Bindi said she was always certain about her future with Chandler.
"I found my person in life. I mean, Chandler's just amazing."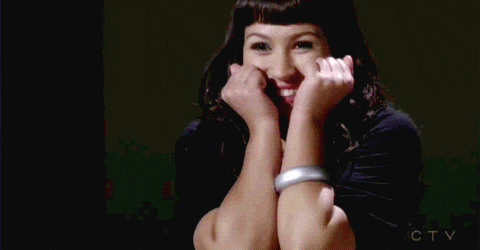 Congrats to the happy couple!
Image: Instagram