Shay Mitchell's Gender Reveal Stunt Goes Horribly Wrong, Almost Kills Two Power Rangers
Warning: do not attempt this gender reveal party at home.
Shay Mitchell is living her best pregnant life.
Like many women, Shay announced she was pregnant in the lead-up to launching her YouTube Original series, "Almost Ready".
In the first episode of the series, Mitchell and boyfriend Matte Babel decided to do a very unique gender reveal.
Initially, the pair called up loved ones to get their predictions on what the sex of their unborn child is. Then it was time for the big reveal.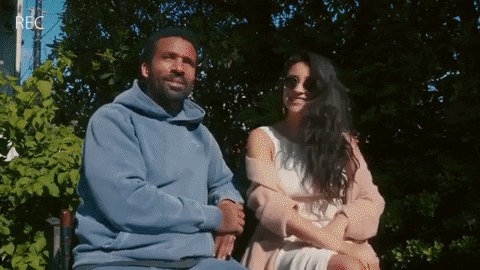 Yep, a blue Power Ranger appeared -- which led the couple to believe they were having a boy. But wait...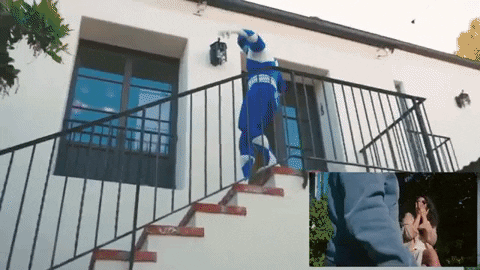 Suddenly a Pink Ranger also appeared. "We're not having twins," a confused Shay said.
READ MORE: 'Pretty Little Liars' Star Stuns Fans With Pregnancy Announcement
READ MORE: Troian Bellisario And Patrick J. Adams Welcome First Child
Then, in an act of complete defiance to their master Zordon, the two Power Rangers began to battle. The pair wrestled for what felt like a pure eternity -- as if choreographed by a drunk toddler -- while Shay commented, "Never in the history of gender reveals have I seen Power Rangers".
After what truly felt like hours of amateur improv fighting, the Rangers fell into a lap pool, which had an unexpected effect on their morphsuits. Basically, they unintentionally waterboarded themselves.
"They can't breathe!" Shay giggled, "Can you breathe?"
It's also important to note that only after the pair almost drowned, and continued fighting, Matte quietly asked -- "Is that what this is? A fight to see what gender wins?"
"Oh my god, I couldn't tell if you guys were joking or not," Shay said. "No," the Pink Ranger responded, "we were just dying."
Oh yeah, after all that:
Seriously though there is a lesson here. Morphsuits.com (a real website!) says the following regarding swimming: "You can't swim in a Morphsuit! That's one downfall of the Morphsuit and Morph Masks, swimming is just one step too far for them."
So there you go. Congratulations on your baby girl! Please do not go in the pool while wearing morphsuits.
Featured image: YouTube.