Zendaya Responded To Lindsay Lohan's Met Gala Diss In The Classiest Way
Your fave wildcard LiLo is back at it again!
Zendaya is never one to turn a blind eye to her critics, and Lindsay Lohan's critique of the star's choice of outfit for the Met Gala is no exception.
In case you missed it, Zendaya looked every inch the Disney princess at last month's Met Gala as she hit the red carpet in a Cinderella-style ball gown designed by Tommy Hilfiger and complete with colour-changing LED lights.
While it was pretty much universally agreed that the actress nailed the Gala's 'Camp' theme, one person who didn't seem to agree was fellow actress, Lindsay Lohan.
In a post uploaded to a Disney fan account on Instagram that compared Zendaya's look to Cinderella, Lindsay didn't hold back on her thoughts.
READ MORE: Lindsay Lohan Claims #MeToo Makes Women 'Look Weak', Calls Some 'Attention-Seekers'
READ MORE: Lindsay Lohan Is Planning To Buy A Whole Damn Island
"Claire Danes did that with @ZacPosen already," LiLo wrote on the post. She then tagged Claire Danes and wrote, "@ClaireDanes, you wore this dress so beautifully. I don't know why someone thinks that they can be more chic. Ever."
The dress Lohan was referring to was a similar gown that Danes wore for 2016's "Manus x Machina"-themed Met Gala, which was woven with fibre-optic strands that made it glow in the dark.
Anyway, during a recent interview with The Daily Telegraph, Zendaya was made aware of Lindsay's comments and seemed to clap back at the star in the best way possible, and without even having to mention her name.
"I didn't feel hurt by it and it didn't make me sad because I have no idea what that person is going through," she told the publication in regards to the critique. "Maybe in some strange way, that comment made them feel better that day. People are only negative because negativity is eating away at them."
We stan a classy queen!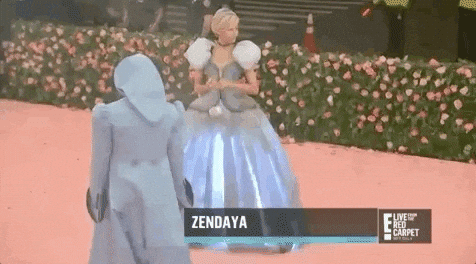 Image: Getty