YouTubers Jake Paul And Tana Mongeau Are Engaged And We're Confused
But people aren't convinced...
YouTube stars Jake Paul and Tana Mongeau have announced their plans to tie the knot after Paul proposed to the star in Las Vegas while celebrating Mongeau's 21st birthday.
And if those names are kind-of-but-not-really-familiar, it's because Jake Paul is the brother of Logan Paul, the YouTube star who caused a wave of controversy when he filmed a dead man while in Japan's Aokigahara Suicide Forest for his channel.
As for Tana Mongeau, she was most recently dating actress Bella Thorne -- who was also dating DJ ModSun (real name Derek Smith). The pair called it quits in February this year, though seemed to have remained on good terms.
READ MORE: Logan Paul Is Making A Documentary On How Hard His Year's Been And Pls No
READ MORE: A Quick Rundown Of YouTube's Biggest Dramas, Beefs And Scandals
Anyway, because the content creators wouldn't dream of having such a special moment undocumented, Mongeau announced the engagement across social media as she documented the night's celebrations, showing off her massive diamond ring over her Instagram Story with the caption, "I'm engaged @jakepaul."
"JAKE JUST PROPOSED," she also tweeted. "i'm....... engaged.................."
READ MORE: Bella Thorne Opens Up About 'Throuple' Relationship With Mod Sun And Tana Mongeau
This tweet is unavailable or no longer exists.
When asked if the announcement was just a joke, Tana replied, "it's not. i'm engaged. holy f**k."
Now, look -- we don't want to be a couple of Neg Ryans over here, but somehow we're doubting the legitimacy of the entire thing, and we aren't the only ones.
"Did Jake Paul actually propose to Tana Mongeau at a night club at 2 am after dating for like 2 months or am I tripping?" one Twitter user wrote, while another "I'm confused did jake paul and tana actually get engaged or is this just for clout?"
This tweet is unavailable or no longer exists.
This tweet is unavailable or no longer exists.
This tweet is unavailable or no longer exists.
It's not far-fetched to believe the pair would drum up some excitement for the clout, with both Tana and Jake having previously been embroiled in their fair share of controversies.
In fact, Jake has previously admitted that his "relationship" with fellow content creator Erika Costell was fake, saying in 2017, "We're not even actually dating. It's like WWE. People know that's fake, and it's one of the biggest things of entertainment."
Fans have also noted that just a few weeks ago, Mongeau asked ex-girlfriend Bella Thorne to take her back via Twitter, when Thorne posted a screengrab of a message exchange between her and Tana, with Bella asking if Tana was "tryin to hang" or "just saying hi for no reason other than saying hi."
"When she's sooo confusing," Bella tweeted the screenshot.
Tana then retweeted her ex's message, writing, "TAKE ME BACK how's that for not confusing?"
This tweet is unavailable or no longer exists.
While both Jake and Tanan are yet to respond on whether their recent engagement is legitimate, there's no doubt the pair are suited for one another, so congrats, we guess?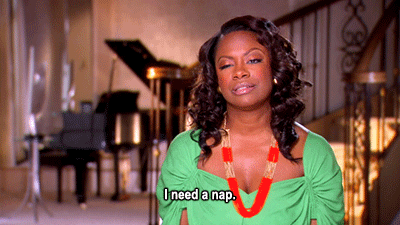 Image: Getty