OJ Simpson Responds To Rumours That He's Khloe Kardashian's Dad
The juice is loose.
OJ Simpson is finally putting those rumours that he fathered Khloe Kardashian after an alleged secret affair with Kris Jenner to rest.
Wasting no time firing off tweets from his newly-created Twitter account, Simpson posted a video addressing the whispers along with the caption: "The first thing I want to set straight is this story Pardo (who was not my manager) is talking about all over the media regarding me & @KrisJenner."
READ MORE: OJ Simpson Joins Twitter Because He Has Some 'Getting Even To Do'
READ MORE: Khloe Kardashian Says 'KUWTK' Cheating Episode Made Her "Pissed"
This tweet is unavailable or no longer exists.
He goes on to address the rumours, saying that there's simply no truth to them and that the late Kardashian patriarch, Robert Kardashian, was "like a brother" to him.
"He was a great guy. He met and married Kris and they really had a great time together when they were together. Unfortunately, that ended," Simpson said in the clip.
He continued, "But never -- and I want to stress never -- in any way, shape, or form had I ever had any interest in Kris, romantically, sexually and I never got any indication that she had any interest in me. So all of these stories are just bogus. Bad, you know, tasteless."
Simpson then went on to address Khloe directly, saying, "Khloe, like all the girls, I'm very proud of you, just like I know Bob would be if he was here. But the simple fact of the matter is, she's not mine."
To refresh your memory -- not only was Robert Kardashian a close friend of Simpson, but he was also part of his legal "dream team" along with Johnnie Cochran during the infamous 1994 trial, in which the former Buffalo Bills player was acquitted of the brutal murder of his estranged wife, Nicole Brown, and her friend Ron Goldman.
READ MORE: Khloe Kardashian Fans Rip Into Tristan Thompson For Commenting On Her Photo
So how did all these rumours begin? According to an episode of the short-lived series 'Kocktails with Khloe', Khloe said, "I think the thing that most became overwhelming was when, like, the stuff happened with one of my dad's wives. She wanted to come out like 10 years later after my dad passed away and said that I'm not his daughter and that he confided in her and blah blah."
Later, Robert's third wife Ellen Pierson told Star Magazine that she'd spoken her late husband about his children and he claimed Khloe was not his child. However, with Robert dying of oesophagal cancer in 2003, no one knows for sure if he truly said that.
Let's take a closer look at some of the other "proof" according to conspiracy theorists who back this theory...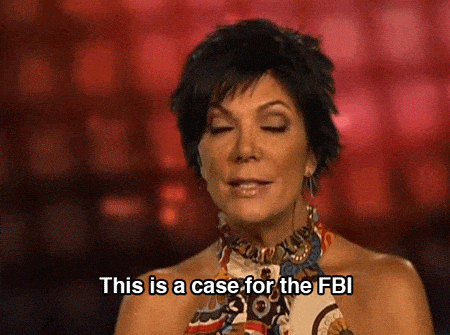 The resemblance to OJ's daughter
This tweet is unavailable or no longer exists.
This tweet is unavailable or no longer exists.
The subject of Khloe's paternity has been doing the rounds for many years, with many believing the mum-of-one looks vastly different to sisters Kim and Kourtney. Not only that, but the reality star does happen to bear a resemblance to that of OJ's daughter, Sydney, which only fueled the rumour mill.
Height
At 177cm, Khloe towers over Kim and Kourtney, who stand at a comparatively tiny 159cm and 155cm, respectively.
Mum Kris Jenner comes in at 168cm, while Robert Kardashian was 170cm, and OJ Simpson stands at a statuesque 185cm.
Kris Jenner's affair
While OJ has denied having an affair with the Kardashian matriarch, Kris herself has admitted to having at least one affair during her marriage to Robert apparently, during her 'mid-life crisis' when she was 30 -- with Khloe being conceived when Kris was about 29. Coincidental timing? Perhaps.
However, it was also around this time that Kris, Robert, OJ and Nicole would frequently holiday with one another's families.
Paternity test
"The Kardashian's have been trying to get a DNA test from my client for years now," OJ's lawyer Malcolm LaVergne is quoted as saying by US publication 'In Touch'.
The rumours behind the identity of Khloe's biological father was also used in a storyline in 'Keeping Up With The Kardashians,' where Kris convinced her kids to take a DNA test, however, Khloe a refused to take hers.
"Seriously, my dad is Robert Kardashian. My other dad is Bruce Jenner. If you f***d other people during the same time and you do not know, go on Maury [Povich Show]," she said at the time.
Robert's second wife speaks out
Things again got messy when another of Robert Kardashian's ex-wives, this time Jan Ashley whom he married after divorcing Kris, alleged that the late lawyer had suspected OJ was the biological father of his third child.
"Robert said, 'Oh my God, he's so black, he has curly hair, so does Khloe. Oh my God, you think it's him?'" Jan said.
So while there's evidence that goes both ways when it comes to trying to determine who is actually Khloe's biological father, until she takes a paternity test -- and makes those results public -- we will likely never know.
Image: Getty Images.