Joe Jonas Accidentally Tried To Kiss Sophie Turner's Body Double
Awkwaaaard.
'Game of Thrones' star Sophie Turner has revealed a hilarious anecdote in which husband Joe Jonas almost kissed her on-set body double.
Speaking out about her work on both her new X-Men flick, 'Dark Phoenix', and 'Game of Thrones' to Nova radio host Smallzy, the actress was asked whether her body doubles actually resemble her.
"They don't really look like me," she shared."First of all, they are much fitter, have much more muscle and just better looking aesthetically in general."
READ MORE: Joe Jonas Says Diplo 'Ruined His Wedding' To Sophie Turner
However, she added that her double on the set of 'GoT' looked so much like her that people often mistook them for one another -- including her husband, Joe Jonas.
"On 'Game of Thrones' actually I had a photo double that people would do double takes at because she looked so much like me, it was insane," the actress explained. "Even Joe went up to her at one point and tried to give her a kiss and he was like, 'Oh, sorry, sorry it's not Sophie, wrong one!'"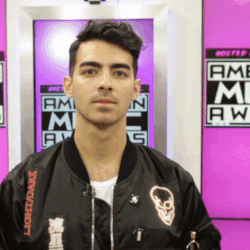 READ MORE: Joe Jonas And Sophie Turner May Have Just Got Married In Vegas
Clearly it didn't affect the pair's relationship, seeing as how they're now married after tying the knot in Vegas following the Billboard Music Awards in May.
In the same interview, Sophie revealed that she and co-star-slash-BFF Maisie Williams used to "make out" on set to encourage speculation that they were a couple.
"On the set we would kind of do the scene then try and kiss each other in the middle of the scene and see if anyone would react," Sophie said.
"And it's 'Game of Thrones', so incest is so normal that they were like, 'Alright, that's fine.' It was probably the most tame thing that happened on the show, actually."
Image: Getty