Chris Hemsworth's Wife Elsa Pataky Wishes He Would Put On A Damn Shirt
Blasphemy!!!
It's no secret that Aussie hunk Chris Hemsworth has legions of adoring fans. Some due to his iconic roles like Thor, while others love his chipper, happy go-lucky-nature.
Then there are those who are fond of the actor's penchant for getting shirtless in flicks so we can admire his impossibly fit physique which resembles that of a Greek god.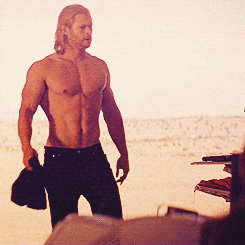 Hemsworth's wife, Elsa Pataky, however, is apparently not one of the latter.
In a recent interview on the The Kyle and Jackie O Show to promote his new film 'Down Under Cover', the DILF revealed that Pataky rolled her eyes when he told her he was taking on another shirtless scene.
"It's an action-comedy-heist kind of vibe. There's some male stripping going on, which is always a healthy dose," Hemsworth explained.
When asked about his wife's reaction to the news, he revealed, "She's just sick of it. She's just like, 'Put your clothes on.' That's right -- it's not nearly as exciting for her at all."
READ MORE: Chris Hemsworth Teased A Return To 'Dancing With The Stars'
READ MORE: Tessa Thompson And Chris Hemsworth Team Up Again In 'Men In Black' Trailer
Pataky has previously spoken about her relationship with the 'Thor' star -- whom she married in 2012 and has three children with -- saying that she doesn't gush over his ridiculously good looks as she doesn't want him to get a big head.
"For me, sexy is the inside of someone," she told Women's Health U.K.
"Of course I think he's beautiful and fit, but I will never tell him that because he will get too, how do you say, 'cocky'?"
How you could ever get sick of this is, frankly, beyond us, but hey! Each to their own.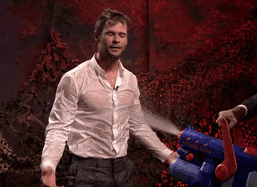 Image: Getty