Bella Throne And Mod Sun's Break-Up Just Got Super Messy
And Keke Palmer is somehow involved?
In today's news that no one asked for, former couple Bella Thorne and Mod Sun (or throuple if you count when they were also dating Tana Mongeau) have been battling it out over Twitter following their breakup in April, for the entire world to see.
While it seemed the relationship ended on amicable terms -- with Bella posting a snap to her 'gram with the caption, "I will always love you. All good things must come to an end" -- it seems the pair have now taken a bitter turn.
READ MORE: Bella Thorne Doesn't Care What You Think About Her Armpit Hair
On Wednesday, a Twitter feud erupted when Mod Sun tweeted out an interview with the website TooFab, where he told them, "If [Bella] doesn't get [her stuff] soon I'm gonna have a really, really poppin' e-Bay site."
"Obviously joking but I'm kinda funny tho," he added in a tweet.
Clearly not finding the humour in her ex-boyfriend's jab, Bella quickly hit back at the rapper, writing on Twitter:
"Awww looks like moddy really wants some press. #hungry also didn't u call the cops on me when I wanted my computer? U pussy," the 'Famous in Love' star tweeted.
This tweet is unavailable or no longer exists.
Mod Sun clapped back with a scathing reply of his own, saying that Bella was "untrustworthy" and saying she came over without telling him.
This tweet is unavailable or no longer exists.
"Well u came over uninvited. 24 hours after we broke up, Thru the backdoor," the rapper replied. "I wasn't at the house to see what u were gonna take + to be honest bella… ur not the most trustworthy person. I've also told u 6 times since let's SWAP each other's stuff but which u refuse to gather mine."
Almost immediately after, for whatever reason, actress Keke Palmer also got involved in the biff with a tweet of her own.
READ MORE: Bella Thorne Opens Up About 'Throuple' Relationship With Mod Sun And Tana Mongeau
This tweet is unavailable or no longer exists.
"Is this seriously happening right now?@bellathorne— our worst fear is a clout chasing ass ex," she tweeted at Thorne, who retweeted Palmer's tweet. "I'm pissed you're dealing with this. In other news your book is still a best seller soooooo…"
Not happy with Bella's friends getting among their argument, Mod snipped at Keke, "Next time u reflect urself on others think about it. Clout chasing? Yet u didnt reply to Bella's tweet u made a whole ass new post on ur own with a meme!!!!! Just to get involved. I'm sorry u did this all wrong."
Drama, drama, drama!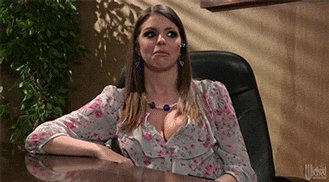 Bella and Mod began dating in October 2017 and were later joined by YouTuber Tana Mongeau -- however, in February, Bella announced that she had broken up with Tana, telling her Twitter followers, "Tana and I aren't together anymore, pls stop asking. We love U guys."
Bella and Mod Sun then announced that they had called time on their relationship last month.
Image: Getty