The Tati Westbrook Vs James Charles Saga Is Finally Over And Thank God
Jeffree Star also released his final video relating to the drama, telling fans he is "embarrassed" by his actions.
It looks like the entire beef between Tati Westbrook, James Charles -- and for some reason, Jeffree Star -- seems to finally be coming to a close after what seemed like an eternity of accusations, shade-throwing and producing receipts.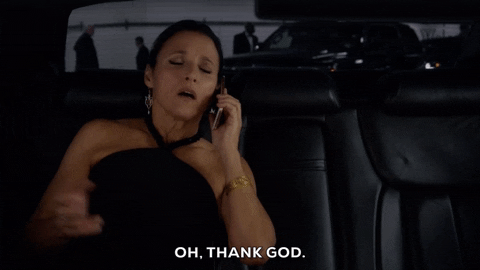 After James dropped a video shutting down accusations made by Tati -- including her alleging he manipulates straight men into thinking they're gay --the vlogger told viewers that he was a 19-year-old virgin, adding that he has "never and will never use my fame, money or power to manipulate or get sexual actions from a guy. That is disgusting."
READ MORE: How This YouTuber Lost 1.5 Million Subscribers In 24 Hours
Tati Westbrook has since posted a lengthy note to Twitter, telling fans that she wants the put the matter to rest and that she will no longer be making any comments on the matter.
This tweet is unavailable or no longer exists.
"In my original video, I felt the need to publicly breakup with James with a warning call loud enough for him to hear," she explained, adding, "I was attempting to explain my upset and concerns so that everyone would understand my position and end the speculations that it was all over vitamins".
She also begged fans not to make "hurtful statements," and has since deleted the YouTube video that started it all, which was titled 'BYE SISTER'.
"I hope that our community is somehow strengthened from all this madness and that we will all strive to hold ourselves and each other to a higher standard," she said, before apologising to her subscribers for "bring this hate to our doorsteps".
READ MORE: A Quick Rundown Of YouTube's Biggest Dramas, Beefs And Scandals
This tweet is unavailable or no longer exists.
Fellow makeup mogul Jeffree Star also posted a video titled 'Never doing this again', where he expressed regret over the messy situation, saying he was "embarrassed by [his] own actions".
"I don't want to play the games anymore. I sat there yesterday, and I started to get really angry," Jeffree said in his video.
"I was going to pull voice memos, I was gonna pull old text messages from other people that don't want to be involved. I was just getting into a place where it wasn't healthy," he continued.
"Thank God I'm in the head space that I am in today because I stopped those feelings. I let them all subside, and I understand that that now is not okay," he continued. "I am not going to fuel this fire bigger so everyone can get more entertainment, because behind the scenes, this isn't funny. This is our real lives and I inserted myself into something publicly where I shouldn't have."
READ MORE: Jeffree Star Weighs In On James Charles Drama: 'He Is A Danger To Society'
"Today, I know what people want. They want me to sit here and degrade James. They want me to open up my phone and expose it all," Jeffree added.
"I'm done doing that, and it may be shocking… I'm willing to bite the bullet and let anyone think what they want, but today I will NOT be posting voice memos, I will NOT be posting text messages. I will not be exposing anything more. This has to stop. I'm embarrassed by my own actions."
James Charles seemed then thanked both Jeffree and Tati over Twitter, saying he was "on board" with putting the whole saga behind them.
This tweet is unavailable or no longer exists.
"Thank you @jeffreestar & @glamlifeguru for your sentiments. I am on board to move on, will not speak about this further, but do hope to speak in the future when we're all ready. This week was awful for all of us and I ask that the community focuses on positivity moving forward ."
Now let's never speak of this again!!!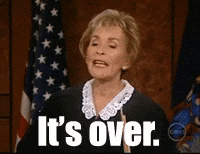 Image: Youtube