Paris Hilton Has Publicly Slammed Lindsay Lohan
Paris Hilton is not a fan of fellow former 'it-girl' Lindsay Lohan.
Former BFFs and icons of the early 2000s Hilton and Lohan don't look like they'll be making friends again anytime soon after the hotel heiress' latest appearance on Andy Cohen's 'Watch What Happens Live.'
Playing a round of 'Plead the Fifth' -- in which the host asked Paris if she could say three nice things about LiLo.
READ MORE: Noted Liar Paris Hilton Calls Lindsay Lohan A Liar
Paris didn't skip the question, but she used the opportunity to instead throw some major shade at the 'Mean Girls' star. After a suspenseful pause, she said to Cohen that Lindsay "is beyond," with a cheeky smile.
"That's good. That's pretty nice for you to say she's beyond," Andy replied, trying to add a positive spin -- to which Paris corrected, "(beyond) lame and embarrassing."
Ouch!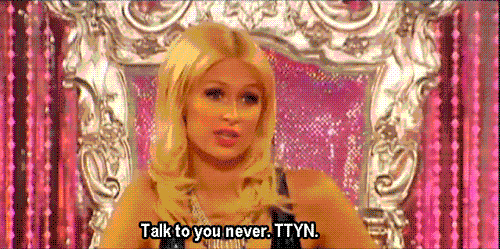 READ MORE: Lindsay Lohan Is Planning To Buy A Whole Damn Island
Following the appearance, Paris told Jenny McCarthy on SiriusXM that she "honestly struggled" with the Lindsay question.
"My sister told me, she's like, 'You have to answer all of them. It's so lame when people plead the fifth,'" she began.
"I didn't know what he [Cohen] was going to ask. And I just, at that moment, I didn't even know—he was was like, say three nice things, I didn't know what to say. And I feel bad now 'cause like, whatever. It's beyond. I really, I didn't know what to say, but then I talked to my mum last night after and she taught me if you don't have anything nice to say, don't say anything at all," she continued.
"Yeah, [I would have had to plead the fifth on that one]." When asked whether she'd write a song about Lindsay, Paris hot back, "I wouldn't even write a song about her. It's beyond."
It's not the first time the socialite has dissed her former party pal, with the 38-year-old speaking out about the infamous night out with Britney Spears and Lindsay, captured in a now-iconic photograph of the trio.
This tweet is unavailable or no longer exists.
"It was just Brit and I out, and then she just, like, chased us to the car and got in. She wasn't invited," Paris said in 2017.
Awkward!
Image: Getty