A Quick Rundown Of YouTube's Biggest Dramas, Beefs And Scandals
In the wake of the whole James Charles drama, we take a look at some of the biggest feuds, scandals and dramas within the YouTuber community.
The YouTube community is an interesting place.
While most people over the age of 25 probably have NFI who half these YouTube "celebs" are, among Gen-X they're insanely popular, with content creators such as Swedish gamer PewDiePie -- aka Felix Kjellberg -- boasting a hefty 95 million subscribers to his channel, while raking in a cool $15.5 million last year, according to Forbes.
And while the increasing crop of YouTube stars has fostered a sense of community among its stars and fandom, there's definitely no shortage of drama within the tight-knit group.
READ MORE: How This YouTuber Lost 1.5 Million Subscribers In 24 Hours
The latest in YouTube drama comes courtesy of makeup mogul and beauty guru James Charles, who was called out by former friend and mentor Tati Westbrook for being "ungrateful" and "trying to trick a straight man into thinking he's gay."
Since the whole messy sitch kicked off, James' subscriber count has plummeted by almost two million -- while Tati's count has soared about the same amount.
READ MORE: Jeffree Star Weighs In On James Charles Drama: 'He Is A Danger To Society'
But the latest James Charles controversy is only the tip of the iceberg -- check out a whole bunch of other scandals that have taken place within the YouTube community over the years.
Logan Paul films a dead body in Japan's 'suicide forest'
One of the most notorious scandals, Logan Paul sparked major outrage back in December 2017 when he engaged in some majorly disrespectful behaviour while visiting the Aokigahara forest in Japan -- also known as the 'suicide forest'.
While filming for his channel, Paul and his friends stumbled upon the body of a man who had hanged himself. They filmed the deceased man's body along with their reactions, posting the video to his channel with the title "We found a dead body in the Japanese Suicide Forest…"
The backlash was swift, with the video quickly removed and Paul announcing he would be taking a "break" from social media, which lasted three weeks.
Sam Pepper fakes a kidnapping and murder
Back in 2015, vlogger and UK 'Big Brother' contestant Sam Pepper uploaded a video called 'Killing Best Friend Prank' which -- as the title describes -- involved Pepper "tricking" his friend Sam Golbach into thinking his best friend Colby Brock had been violently murdered (Brock was also in on the... uh, "prank").
Yeah. It really is bad as it sounds... Basically, Golbach and Brock are seen getting out of a car, before a masked man grabs Golbach, puts a bag over his head, stuffs him into the trunk of a car.
The video cuts to Golbach tied to a chair as a masked Pepper points a gun at Brock's head. As Golbach pleads for his friend's life, saying, "He's all I've got!" and "We're just kids!" Pepper then "shoots" Colby, leaving a distressed Golbach shaking and crying. Understandably, this did not go down well with fans, with the majority of comments expressing disgust over the cruel act.
PewDiePie supports anti-Semitic channel
No stranger to controversy, one of YouTube's most popular content creators, Swedish vlogger Felix Kjellber aka PewDiePie, found himself in hot water back in 2017 after he praised a "Nazi" YouTube channel that was reportedly known for its anti-Semitic content.
He was then discovered to have Nazi imagery in nine of his videos, with the vlogger later claiming that any anti-Semitic insinuations were nothing more than "a joke".
Later that year during a live stream of a game, he called another player the N-word, which again drew major criticism.
Jake Paul and Team 10 cause havoc in their neighbourhood
The brother of fellow YouTuber Logan Paul, Jake found himself at the ire of the internet after he and his team of creators -- who call themselves Team 10, moved into a house in West Hollywood, turning the street into a nightmare for its other residents.
"I feel bad for them, for sure," Paul said of his neighbours when a local TV station spoke to him. "There's nothing we can do, though -- the Jake Paulers are the strongest army out there," referring to his followers.
"We used to be a really nice, quiet street and now we're just this, like, war zone," one neighbour told reporters. "We're families here, and we're more than happy to have them live here if they're respectful of their neighbours -- but they're not."
As a result of the drama, Jake was fired from his Disney show, 'Bizaadvark'.
Jeffree Star vs. Kat Von D
Jeffree Star and Kat Von D used to be inseparable BFFs who both built major beauty empires. That is, until 2016, when Kat randomly posted a message about Star revealing that their friendship was officially over.
"After years of making excuses for, and rationalising Jeffree's inappropriate behaviour (including, promoting drug use, racism, and bullying) I can no longer hold my tongue after recent events," she wrote in a Facebook post.
"I know that over the years, many of you were introduced to Jeffree through me, and regardless if you chose to continue to follow him or not, I just would like to disassociate myself from him and his brand from this point on. "
Star later said in a vlog, "We were friends for 10 years, and you just never know — you might wake up one morning and have your best friend backstab you in front of the entire world and online."
Zoella's old tweets exposed
Zoella, aka Zoe Sugg, is a beauty and lifestyle vlogger who was criticised after a bunch of her old problematic tweets were exposed, which included the star making fun of gay men.
"I find it funny when gay men spit… it's like they're trying to be a bit macho but never works…" Zoella wrote in a tweet from many years ago.
"'Why are these clothes so expensive' because they're designer you tramp, that there in your hand is a dress worth over £2000. Haha," she said in another.
Zoella later apologised, insisting her tweets were taken out of context, saying, "Obviously that is not who I am today and I'd like to think I'm a little older and wiser! I'm not perfect and I've never claimed to be, I'm only human!"
This tweet is unavailable or no longer exists.
Jeffree Star's racist rants
While Jeffree has involved himself among the latest James Charles vs Tati Westbrook feud, its important to note that Jeffree himself has been the subject of a number of racist remarks over the years.
It's all too much to explain one by one, but here's a summary of some of the gross racist comments he's previously made:
"I win by having diamond rims, and you win by being a poor Mexican."
"Shut up, you f**king n***** bitch!"
"You stupid ape."
He asks someone, "Will you beat that n***** up for me?"
He screams at a woman walking away from him down the street, "She's a fucking n*****! You're a n*****, you f**king ugly-ass bitch! F**k you, ho!"
"She's a fat, ugly bitch, you stupid c**t!"
"B***h, I'll kill you like Anna Nicole, you f**king skank bitch."
He later addressed the "disgusting, vile, nasty and embarrassing" comments, saying he was "I'm embarrassed as a person."
"I think that racism is a very serious subject — especially in today's world," he said. "I'm all about self-expression, self-worth, and self-love. I think it's awful that you guys have to see me in that light."
"I am so sorry for my words. I am so sorry you ever had to see me like that…that is not who I am and I apologise deep down to the core of my f*cking being," he continued.
Of course, when it comes to vlogger drama among the YouTube community, the list is endless. Just off the top of our heads, there's also: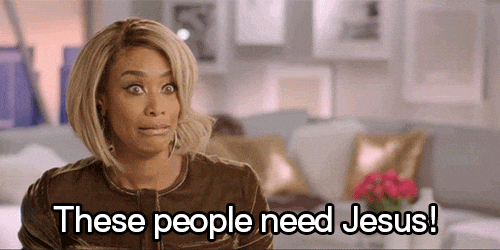 Now please excuse us while we take a much-needed YouTube hiatus for a while.
Image: Getty