There's A Campaign To Get Osher Günsberg The Gold Logie
#Osher4Gold.
In case you missed it, voting for the 2019 Logies are already underway and our very own Osher Günsberg's name is being thrown into the race for the Gold.
Yep, the good folks over at Punkee have kicked off the #Osher4Gold campaign, and we're 100 percent on board.
Who knows, if we pull this off we might get to see Osh make this face again: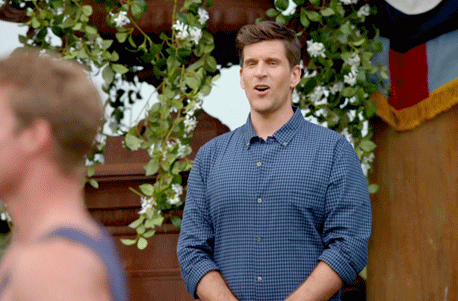 READ MORE: Osher Gunsberg And Audrey Griffen Expecting Their First Baby Together
Osh has been the face of the Bachelor franchise all the way back from the first season when Tim Robards met Anna Heinrich. He has seen the nation through some of our most difficult times -- from picking up the pieces following Blake Garvey's season to... picking up the pieces of the Honey Badger's season.
The host with the most has also been there for all our seasons of The Bachelorette and has even made Paradise his home as he tries once more to give our bachies and bachelorettes a second chance at love.
But if you thought having perfect hair and telling heartbroken bachelors "It's time to say your goodbyes," was all Osher got up to throughout the year you'd be very mistaken.
Osh has lent his dulcet tones to the beach, narrating every season of Bondi Rescue, he's been an outspoken advocate for mental health AND he published a memoir late last year.
READ MORE: The Bachelor 2018: Osher Recaps His Most Memorable Bach Moments
READ MORE: Osher Gunsburg Wants An "Equality Version" Of The Bachelor
Not only that, but he was also put through the wringer by Chris and Julia during Sunday Night Takeaway, getting the ever-loving crap pranked out of him when they tried to convince him his house was the site of a biohazard.
This tweet is unavailable or no longer exists.
If you'd like to get involved in this very important social movement, Punkee has a step-by-step guide to making sure you fill out the voting correctly.
And hurry! You only have until March 31 to make your vote count, so head on over to the TV Week Logie voting page and GET VOTING.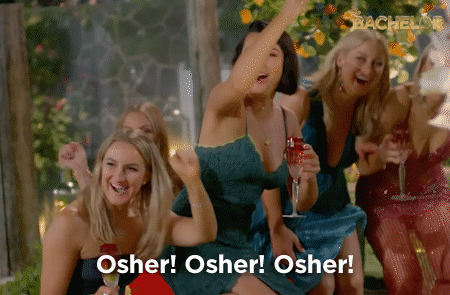 Featured image: Getty Images.