Jordyn Woods Reveals Her Side Of The Story In Explosive Interview
Jordyn Woods sat down with Jada Pinkett Smith on 'Red Table Talk' and the Kardashians WON'T be happy. Plus, we break down everything that's happened so far between Kylie's former BFF, the Kardashians, and Tristan Thompson.
If you're having a tough week, just thank your lucky stars you're not Jordyn Woods right now.
Following the news breaking last week that the model -- and Kylie Jenner's longtime BFF -- had hooked up with Khloe Kardashian's baby daddy Tristan Thompson at a house party in LA, the internet went into meltdown over the situation -- which has snowballed into a tumultuous saga that's been dubbed #JordynGate.
READ MORE: Khloe Kardashian And Tristan Thompson Call It Quits
Following the shock news, the famous fam has drip-fed the masses with Kim Kardashian's subtle shade throwing in a video where she lip syncs "Find Your Own Man", Instagram unfollows from entire Klan, as well as cryptic posts by Khloe, and it's honestly left us with more questions than answers.
Will Kylie ever forgive Jordyn? Were Tristan and Jordyn hooking up for a while or was it a drunken mistake? Will Jordyn spill the tea on secrets of the Kardashian Klan before heading into the witness protection program?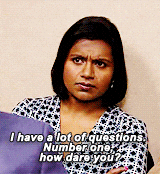 Whether you love or loathe the Kardashians, you can't deny they know how to keep us on the hook with their drama -- all of which also conveniently occurring prior to the season 16 premiere of Keeping Up With The Kardashians... just sayin'.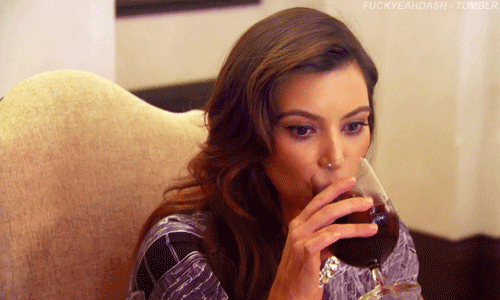 Anyway, the entire sh*tshow has now reached a fever pitch with the news that Jordyn is sitting down with her family friend, Jada Pinkett Smith, for her show 'Red Table Talk' this Friday -- assumedly to give her side of the story of the cheating scandal.
What makes this tea extra scorching is the fact that it's pretty well known that if you cross the Kardashians, mumager and PR queen Kris Jenner can essentially destroy your career with her influential stronghold that she has across Hollywood media. Remember Lamar Odom and Kris Humphries?
READ MORE: Khloe Kardashian Reacted To Tristan Thompson's Reported Hookup With Jordyn Woods
But in a ballsy move that is very likely to piss off the Kardashian matriarch in her PR counterattack against the ousted Woods, is the fact that 21-year-old Jordyn has been close to the Smith family since childhood (she actually introduced Kylie and Jaden Smith many years ago), meaning that Jada isn't likely to allow the Kardashian narrative to influence what's going to be said in the highly-anticipated sit down. In other words, sh*t is going to be juicy AF.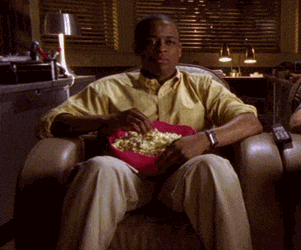 We'll be watching so stay tuned as we update with all the best bits of Jordyn interview below!
FINALLY, some questions have been answered!
Woods has revealed Tristan gave her a "kiss on the lips" before she left the party on the night in question. She also claimed she wasn't completely honest with the Kardashian-Jenner Klan that "actions had taken place".
Woods DID NOT Give Tristan A Lap Dance
Basically as soon as the interview started, Woods quashed one rumour well and truly.
"Never once was I giving him a lap dance, making out with him, sitting all over him," Woods told Jada Pinkett-Smith from her side of the Red Table.
"Never once did we leave the public area, go to a bedroom, go to a bathroom. We're all in plain sight."
Jordyn Said She "NEVER" Slept With Tristan
Woods was also quick to set the record straight about how involved the pair became. Woods claimed getting intimate with Tristan was "never a thought, never a consideration." She also ruled out any future liaisons with the basketballer, which considering the circumstances, is probably an intelligent move.
Tristan Gave HER A Kiss On The Lips, Not The Other Way Around
Jordyn claimed it was Tristan who approached her for the kiss. Once the intimate moment was over, she claimed she left immediately.
"On the way out, he did kiss me. No passion. It was like a kiss on the lips."
"I don't think he's wrong either because I allowed myself to be in that position and when alcohol is involved, people make dumb moves or people get caught up in the moment ... I was leaving already so I walked out immediately after."
When she got into her car, she recalled thinking, "Let me just pretend that didn't happen."
Woods claimed the kiss was probably opportunistic on Thompson's part and didn't think there was any real reason behind it.
Woods Was "Trying To Protect" Khloe's Heart
Woods said she didn't want to "throw more fuel on the fire" of Khloe and Tristan's already failing relationship.
"I know I was trying to protect Khloe's heart," Jordyn told Jada. "She doesn't deserve this, either."
"I'm no homewrecker, I would never try to hurt someone's home, especially someone that I love and someone who has a beautiful daughter. I never would try to steal someone's man, I don't need your situation. I really just hurt so many more people by not telling the truth."
Jordyn said she knows she is "not the reason" Khloe and Tristan aren't together and that she has had no communication with the basketballer since the kiss.
One thing's for sure. The Klan sure knows how to keep the whole world captivated, even if it was just one random kiss at a party.
Image: Getty/Instagram