Tina Knowles Lawson Spills Tea On Beyonce, Says She Can't Cook
She may be a global superstar, but that doesn't mean Beyonce is good at everything (apparently?).
In news that has us shook -- since we just assumed Queen B was an immortal goddess who simply oozed talent in every task she undertakes -- mum Tina Knowles Lawson spilled that there's one thing Beyonce hasn't quite got a handle on.
"Beyoncé can't cook," the fashion designer told Us Weekly at the National CARES Mentoring Movement's For the Love of Our Children Gala on Monday.
Though, she did add that little sis Solange is a bit of a whiz in the kitchen, saying, "There's no contest!"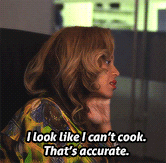 READ MORE: Get In Formation, Bey-cause A Beyonce Clothing Range Is Coming
The 65-year-old did reveal, however, that even as a child, Bey seemed to be destined for stardom.
"At seven years old, she did a talent show," Lawson told the publication. "She was very shy and she went out and got a standing ovation, and she said, 'I just want to get my trophy because I'm hungry, and go home.' And I'm like, 'You don't know if you won.' But she did."
Giving more juicy nuggets of goss to reporters at the event, proud grandmother Tina also revealed that Bey and Jay's sassy firstborn, Blue Ivy, seems to be following in her mum's footsteps.
"Blue [Ivy] is Queen Bee -- she's the second queen," Tina said of her grandchild.
READ MORE: Grammy Snubs And Surprises: Jay-Z and Beyonce Lead The Pack
"For the twins [Rumi and Sir], the girl is really going to rule the world, and the boy is kind of laid-back. He just chills like his dad," she added of the couple's youngest children.
To be fair, when you're an unstoppable force in music and an all-round bad b*tch, who cares if you suck at cooking, right?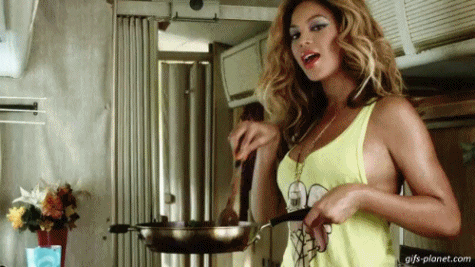 Image: Getty