Jennifer Lawrence Is Reportedly Engaged To Boyfriend Cooke Maroney
The 'Hunger Games' actress is getting hitched to her boyfriend of eight months, art dealer Cooke Maroney, according to reports.
The pair were spotted having a cosy dinner at New York City eatery Raoul's on February 5 where onlookers got a glimpse of Lawrence's massive engagement ring, so says Page 6.
An eyewitness told the outlet, "It was a giant rock. They seemed like they were celebrating and people were talking about it. The ring was very noticeable. They were sitting back in a corner. She was wearing a cute black dress with white polka dots."
READ MORE: Jennifer Lawrence Reveals She's Secretly Lurking On Social Media
The 28-year-old star started dating her beau in June 2018 after being introduced by her pal, Laura Simpson. The loved-up duo had kept their romance on the down-low ever since but it now seems like they're taking things to the next level.
The 34-year-old art dealer from NYC is Lawrence's first serious relationship since dating her mother! director Darren Aronofsky, 49, for a year until they split in 2017. Prior to that, the Oscar-winner was linked to Coldplay frontman Chris Martin, 41, and her X-Men co-star Nicholas Hoult, 29.
As Hollywood's highest-paid actress she's spent most of the last eight years busy working, leaving little time for love -- something which she's joked about openly in interviews.
READ MORE: JLaw Slays As Face Of New Dior Perfume
"What dating life?" was her response when a reporter inquired about her relationship status in 2016.
Lawrence announced that she'd be taking a well-earned break from the biz during her promotional tour for her 2018 spy flick Red Sparrow. In the following year, she made just the one film, reprising her role of Mystique in the X-Men-related Dark Phoenix due out later in 2019.
Lawrence's sabbatical has instead allowed her to focus on something close to her heart -- her romance with Maroney -- if this latest news is anything to go by.
Congrats, J-Law!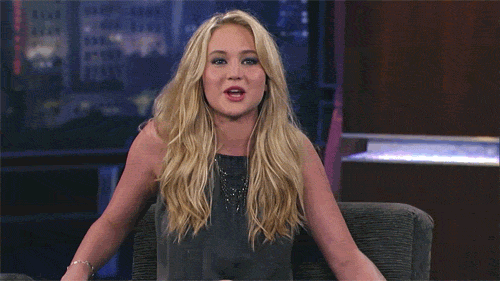 Feature image: Getty.