Anne Hathaway Confirmed To Play The Grand High Witch
Hold on to your wigs, because Anne Hathaway will be taking on a starring role in 'The Witches' remake.
Based on the literary character created by Roald Dahl in The Witches, the Grand High Witch was first immortalised on the screen by Anjelica Huston in 1990.
Warner Bros. is remaking the terrifying children's book with director Robert Zemeckis (Cast Away, Back To The Future) at the helm.
It's now been confirmed by Variety that Hathaway will be squishing her feet into square shoes and popping in some purple contact lenses because she's about to play the extremely stylish, child-hating Grand High Witch.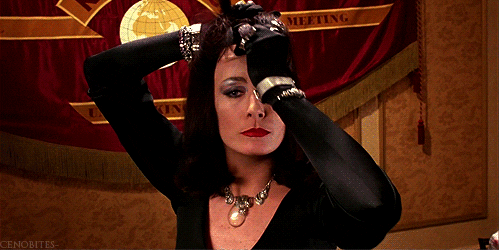 The 1990 version of the book used a little ~artistic ~ licence but apparently, the upcoming remake will attempt to stay true to Dahl's vision. So, there probably won't be a 'good-witch' character who magically turns the mouse-kids back into regular kids.
READ MORE: Anne Hathaway Might End Up Playing The Grand High Witch
It was reported last month that Hathaway was considering her options, weighing up a role in The Witches with an untitled Sesame Street project due to scheduling conflicts.
But it seems that the Les Mis actor has cleared her calendar so she can prepare to transform into the iconic character.
This tweet is unavailable or no longer exists.
Main Image: Warner Bros./Getty Images.