JLaw Talks Entering 'Another Universe' After Smoking Weed With Rappers At Ellen DeGeneres' Party
That's a lot to take in, we know.
Sitting down with Howard Stern for SiriusXM's "The Howard Stern Show", the Red Sparrow star spilled a hilarious story about the time she attended Ellen Degeneres' birthday party -- and accidentally got way too high.
"I was done and went to go see my ride, and my ride wasn't ready to leave yet," she explained to Stern. "So, I smoked a joint with some rappers."
"Their shit is different," she added. "So, I entered a different universe."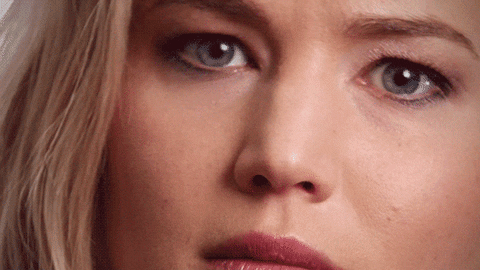 READ MORE: Jennifer Lawrence Reveals She's Secretly Lurking On Social Media
She then went on to add that an unfortunate sequence of events eventually lead to somewhat of an altercation with another guest at the party.
"There was a woman there, and she was like, 'No, no, no, go on, go ahead!' I was like, 'No, you were here first. You go!' And she was like, 'Go!'" she said, adding, "I was like, 'Okay.' So I'm in the porta [potty], and I was like, 'She's gotta poop. This poor woman just gotta poop.' So I came out, and I made a beeline for her and I went up to her and I was like, 'Look, you gotta poop.' And she was like, 'No, I don't. I don't know why you're saying that. I really don't.' She was kind of laughing but was like, 'No.'"
"All of a sudden, security is grabbing me because what I hadn't realised is I am grabbing this woman by the shoulders, shaking her, screaming, 'You have to poop! You have to poop!'" she continued.
READ MORE: JLaw Slays As Face Of New Dior Perfume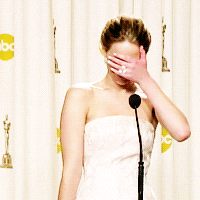 It was all G in the end, however, as she added that the security guard "was laughing" while overhearing the exchange.
"He's like, 'You can't grab her. But, I agree. She's gotta poop,'" she told Stern. "He and I were on the ground laughing. The woman finally just started laughing, and I was like, 'Just… poop.'"
"I have to find out who she is," she concluded. "I have to apologise."
But hey, all's well that ends well, cos the actor then revealed that she "got McDonald's on the way back." And that's what's important.