Cardi B Reveals The Raunchy Reason She Reunited With Offset
Cardi's putting the 'D' in 'divorce'.
After snaps on TMZ surfaced showing Cardi B and Offset jetskiing in Puerto Rico together, the rumour mill went into overdrive with whispers the former flames had rekindled their romance -- just three weeks after Migos rapper Offset was caught out messaging other women.
This tweet is unavailable or no longer exists.
Speaking on Instagram Live following the revelation, in true Cardi B form, she did not beat around the bush.
"I just had to get f**ked. That's all," she nonchalantly told followers over the platform.
Meanwhile, Offset seemed to hint via his own 'gram that he was trying to change his ways for his wife after he captioned a snap with lyrics from the late Michael Jackson's hit "Man in the Mirror."
"I M S E A R C H I N G F O R T H E M A N I N T H E M I R R O R / I M T E L L I N G H I M T O C H A N G E H I S W A Y S," he wrote alongside a photo of himself in a $11k custom Laurel Dewitt Swarovski crystal ski mask and matching jacket.
Or it could be because his extra AF outfit is reflective just like a mirror??? Who knows!
READ MORE: Offset Says He Misses Cardi B Days After She Announces Separation
READ MORE: Offset Crashed Cardi B's Live Performance To Apologise
Earlier this month, Cardi revealed that she and the 27-year-old had split after a year of marriage.
In an effort to win her back, the 'Bad And Boujee' rapper made a number of public declarations admitting he missed his wife, as well as crashing her performance at Rolling Loud festival with 2,000 white and red roses from Venus ET Fleur -- worth $15,000 -- that spelled out "Take me back Cardi".
We guess it kind of worked then?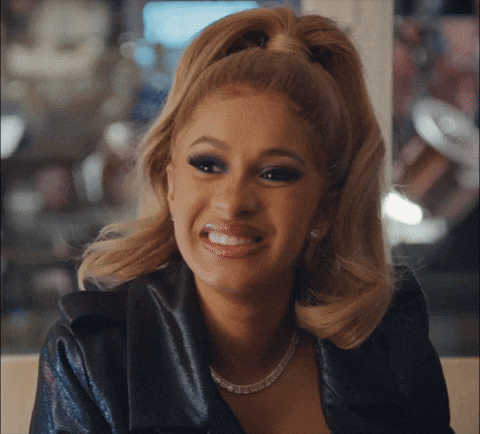 Image: Getty