Meghan Trainor Married The Guy From 'Spy Kids' On Her Birthday
Meghan Trainor and Daryl Sabara tied the knot in an intimate backyard wedding on Saturday -- the singer's 25th birthday.
According to People, the 'Dear Future Husband' songstress married her longtime partner in front of about 100 family members and friends over the weekend in Los Angeles.
"It's the beginning of an awesome, whole new life," Trainor said, adding, "I got way more than I ever wished for."
"I'm the luckiest guy in the world," added Spy Kids star Sabara, 26.
When asked what she's most excited for when it comes to married life, the singer didn't hesitate.
"Just rockin' them rings!" Trainor said, adding, "I'm really excited to say 'hubby' and 'husband.'"
Sabara added, "I'm no longer the 'future hubby' -- I get to just be the hubby, which I'm excited about!" adds Sabara, alluding to Trainor's 2015 single.
READ MORE: Mandy Moore Weds Taylor Goldsmith In Secret Ceremony
READ MORE: Adam Sandler Pops Up In Couple's Wedding Photo Because Why Not?
The newlyweds first met in 2014 at house party prior to her rise to fame later that year.
In 2016, mutual friend Chloë Grace Moretz decided to play cupid between the pair, setting them up on a date. One year later in December 2017, Sabara proposed to Trainor in front of her family during a trip to Palm Springs. Cute!
Congrats to the happy couple! Though we can't help but remember Sabara as his role as Juni Cortez in the 2001 blockbuster which is.... weird to say the least.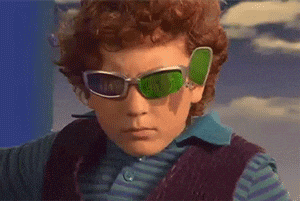 Image: Getty