Backpack Kid Is Suing Fortnite Over The Floss Dance
The 16-year-old behind the floss is now suing Fortnite and NBA 2K for ripping off his signature move.
Fortnite is arguably the biggest game of the year and, unfortunately, the attention on it isn't always positive.
After Fresh Prince of Bel Air's Alfonso Ribeiro announced he planned to sue the game for ripping off "The Carlton" dance, the teen behind "Flossing" is doing the same.
READ MORE: Fresh Prince Star Sues Fortnite Over Dance
Backpack Kid, a name he earned affectionately from wearing a backpack, rose to fame in 2016 when videos of him flossing went viral, but it was his appearance alongside Katy Perry that really shot him into the spotlight.
The game includes certain Emotes, ways to communicate between characters, celebrate your wins or just break out in a disco fever. Emotes range from blowing kisses to dabbing -- as well as a few references to popular dances like flossing, the Carlton and the Milly Rock.
READ MORE: 'Flossing' Is The New 'Dabbing': What Makes Dance Moves Go Viral?
Players can customise their characters by purchasing rare skins and emotes meaning the game is making bank off the virtual recreations of the viral moves.
Unfortunately, the originators of those dances are now saying the game owes them big.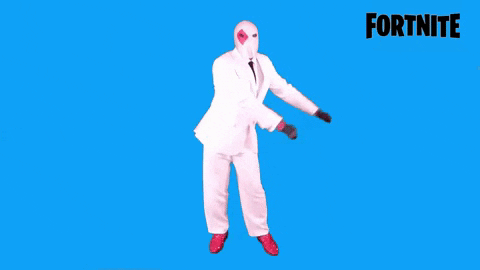 According to TMZ Russell Horning aka Backpack Kid filed a lawsuit (well, his mum filed it on his behalf) against both Fortnite and NBA 2K for ripping off his dance. Horning is suing for unspecified damages but told TMZ he's less interested in how much he'll get from the lawsuit and just "cares about people watching and enjoying his videos".
According to reports, Horning was in the process of copyrighting the dance when Fortnite released the emote.
Horning and Ribeiro follow rapper 2 Milly who announced earlier this month he planned to sue Fortnite for using the Milly Rock in the game.
"Epic has earned record profits off of downloadable content in the game, including emotes like 'Fresh'," Ribeiro's attorney said in a statement adding, "Yet Epic has failed to compensate or even ask permission from Mr Ribeiro for the use of his likeness and iconic intellectual property.
This week Horning also released the music video for his new single "Drip on Boat".