"I Don't Know Her": Mariah Carey Says She Wasn't Shading JLo
It was the GIF that spawned 1000 memes and solidified itself in pop culture history, but Mariah Carey reckons she wasn't intentionally being bitchy to Jennifer Lopez all those years ago.
Speaking to Pitchfork, the iconic singer insisted that the infamous moment was taken out of context.
In case you live in some sort of pop-culture sheltered world, the entire sitch stemmed from a throwaway remark in an early 2000s German interview with Carey.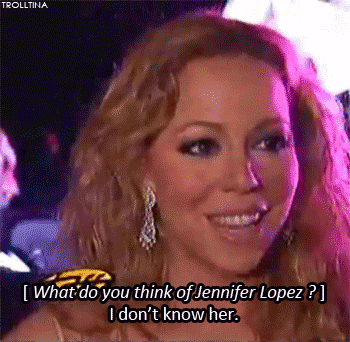 "What do you think of Jennifer Lopez?" the reporter asks, to which MC simply replies, "I don't know her."
And thus a meme was born. Used as the ultimate savage put down to another person, you'd be hard-pressed to find someone who didn't remember this legendary moment.
Clearly shook by the comment, JLo offered an olive branch to her back in 2014, telling Andy Cohen:
"I would love to meet her and I would love to be friends with her...I think she's incredibly talented and I've always been a fan of hers. 'My All' is one of my favorite songs of all time. I just love her. It saddens me to hear anything that's negative because I'm a fan of hers," the 'Jenny From The Block' songstress said.
However, it didn't stop rumours of a rift between the pop princesses circling, and tbh, Mariah has since done little to quell them, even saying in an interview to TMZ in 2016, "I still don't know her!"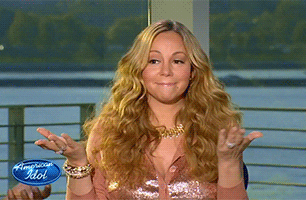 READ MORE: Mariah Carey Discusses The 'Movement' Behind #JusticeForGlitter
READ MORE: This Is Why Mariah Carey's 'Glitter' Is #1 On The iTunes Charts
However, in her most recent interview, Mariah maintained that no malice was meant by the throwaway comment.
"It is what it is, you have to embrace it," she told Pitchfork, adding, "I really was trying to say something nice or say nothing at all. I really was."
She continued that reports of her being 'a diva' are of no bother to her, in fact, it's something she's embracing.
"I mean, look, it's part of me. If you're gonna get dressed up and do a show, why not just have fun and go there?" she said.
Image: Getty