Pete Davidson Dragged As He Returns To Instagram, Scooter Braun Claps Back
Hi welcome to ArianaDaily.com.au!
Would it be a day ending in 'y' if there wasn't some update to the exhausting saga that is Ariana Grande and Pete Davidson?
No, no it wouldn't.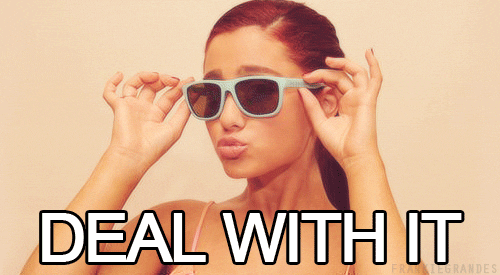 READ MORE: Mac Miller's Death Was Apparently The Beginning Of The End For Ariana And Pete
READ MORE: Ariana Fans Have A Lot Of Feelings About Her Breakup With Pete
So in today's episode of #Grandson, we bring you the news that despite the pair breaking off their whirlwind engagement over a month ago, Ariana's fans aren't ready to let go of dragging Pete to hell and back at every opportunity.
And now that he's made a grande return to Instagram, Arianators are having a field day.
While Davidson has had a bit of a rough time post-breakup, his post today was in celebration of the fact that a film he's in, called Big Time Adolescence was selected for the 2019 Film Festival in January.
Posting a set of stills from the flick with the caption "see you at Sundance muthf**kas," Ari fans immediately went in for the kill.
While a bunch of comments taunted the 24-year-old with the title of Ari's latest hit 'thank u, next', others said things like "idiot," "ur cancelled" and "Oh shoot I still follow you? oops yikesss."
READ MORE: Ariana Grande Is Releasing A Free YouTube Doco
It seems that Ariana's manager, Scooter Braun, had had enough of the taunts, and came in the defend his client's ex, saying, "Stop the bullsh*t. It's nothing like that and Pete is a good dude. No one has hate for this guy and he's a stand-up guy. Show respect because trust me everyone on this side knows he deserves it and wishes him well."
How nice!
At least there were some kinder comments among the mix, with some fans writing "I'm happy u doing good after all of that, i know u will find someone who loves u the same way u do, stay strong @petedavidson," While another told him "You're the best bruh."
Image: Getty