Kate Beckinsale Praises 'Penis' Facial
This gives the term d*ckhead a whole new meaning.
Kate Beckinsale is the latest star to rave on about the unconventional Hollywood beauty treatment dubbed 'the penis facial.'
"After a long flight I do like to lie down and be covered in a mask of liquified cloned foreskins-frankly who doesn't?" she wrote on Instagram alongside a photo that showed off her radiant complexion.
"Thank you @georgialouisesk for an amazing facial," Beckinsale, 45, added before joking, "I especially liked you reassuring me it would be 'light on penis' as it was my first time x."
READ MORE: Sandra Bullock Facing Backlash For Baby Foreskin Facial Feature. Yep.
READ MORE: Why Is It So Difficult To Say 'Penis' And 'Vagina'?
The beautician, Georgia Louisa Altier, later reposted Kate's snap, along with its 'official' but much less hilarious name, "How gorgeous is @katebeckinsale post-Hollywood EGF facial?! ?," she wrote.
Now, you're probably picturing something wildly different right now, but according to Louise -- who has since become a penis facialist to the stars -- the process involves extracting "the progenitor cells of the human fibroblast taken from Korean newborn baby foreskin during circumcision." The cells are then cloned in a laboratory and needled into the skin.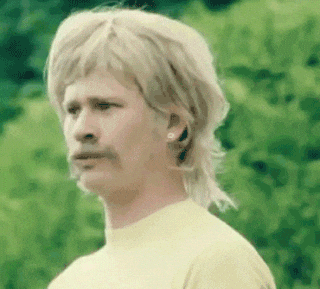 Kate isn't the only star to praise the treatment, with Cate Blanchett and Sandra Bullock being outspoken fans of the facial, with Cate revealing Sandy was the one to get her involved in the bizarre treatment while they worked together on Oceans 8.
"Sandy [Sandra] Bullock and I saw this facialist in New York -- Georgia Louise -- and she gives what we call the penis facial and it's something -- I don't know what it is, or whether it's just cause it smells a bit like sperm -- there's some enzyme in it, so Sandy refers to it as the penis facial," Blanchett told Vogue Australia back in March.
The facialist in question later spoke out about the treatment, explaining that the idea was born "last year when Sandra Bullock was filming in N.Y.C. and came to see me for a deep cleansing and long-lasting facial glow."
"I wanted to give her something that would transform her skin without the need to undergo lasers, so I loaded up her bespoke facial with something that would give her long-lasting results. Within weeks her make-up artist, Whitney, and castmates wanted to know the cause of her amazing, glowing skin … and from that moment onwards the Hollywood EGF (Epidermal Growth Factor) Facial was born!" she added.
"I have text threads which would blow your mind from celebs, asking for the 'penis treatment' all the time now," Louise said.
At $650 a session, we'll probs be sticking to our non-baby foreskin sheet masks, thank you very much.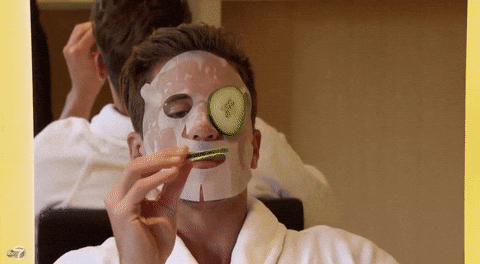 Image: Getty