Azealia Banks Says Kim Kardashian Ruined Kanye West
Here we go again.
It seems like every second week we're writing about Azealia Banks taking aim at various celebs, and this week she's taking aim at Kim Kardashian.
Appearing on Instagram Live, she ranted that Yeezy got pissed off after she sent him a heart emoji and "made it seem like it meant more than what it did".
She then declared that his wife Kim "ruined him" and will eventually leave him.
READ MORE: Azealia Banks Comes For Beyoncé In Savage Instagram Rant
"He just does dumb shit on purpose for attention," she said of the rapper. "No clue what kind of role model he is trying to be for his kids by being a messy c**t," Banks said.
"Truth is, Kim Kardashian ruined Kanye West and won't be done with him until she's sucked the last drop of blood. We won't be getting the old Kanye back ever. He is completely ruined."
She then accusing Kim of sleeping with Drake.
"Kim Kardashian is absolutely going to leave you," she continued, "She's already f**king gone. Say what you want to want about her, but in some sense, I'm feeling bad for her because you're just a dummy. You just be acting dumb just to act dumb. Like, how is that sexy? I'm sorry. If I was Kim Kardashian, I would f**k Drake too."
READ MORE: Lana Del Rey Wants Azealia Banks To Fight Her
Then, for whatever reason, she said she was releasing a 'Kanye West survival kit' but Kanye stole her idea (??).
"Since everyone likes to drain me of my energy and runoff on the plug (me) -- let me show you this genius product design I created for Kanye West," she wrote. "This is the YEEZY MODULAR SURVIVAL KIT. It contains an electric generator, a hot plate, a convection oven, a small cloth washer, and a mini-fridge. I came up with this idea as a disaster kit for camping. I designed it with Vadik Marmaledov for "YEEZY INDUSTRIES"... Kanye mentioned something about Kim Kardashian being jealous he was talking to me then ghosted, but I'm pretty sure it's just sneaky Kanye's way of trying to steal my idea and leave me out."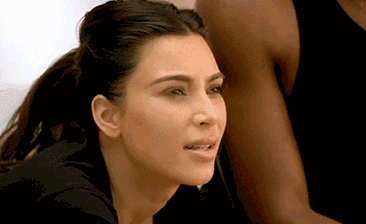 Image: Getty