Demi Lovato: New Phone Who Dis?
Demi's new Instagram post has fans wondering if the singer has been hacked, or if she's looking to reconnect with friends.
Following the 26-year-old's reported overdose in July, the singer posted on her Instagram story asking friends to get in touch via DMs to get her new digits -- and it seems several of her 70 million followers took advantage.
"Waiting @ddlovato," one fan wrote, as another added, "I dmed you for your number demi, call me maybe ?? @ddlovato."
Others, however, were suss on the "Sober" singer's post, thinking she may have been hacked.
This tweet is unavailable or no longer exists.
This tweet is unavailable or no longer exists.
This tweet is unavailable or no longer exists.
Recently, Demi's mum revealed that the star has achieved 90 days sober, and Demi used her first Instagram post after being released from rehab to urge fans to vote.
READ MORE: Demi Lovato Has Left Rehab
READ MORE: Demi Lovato's Mum Says Demi Is 90 Days Sober
Last month Demi's younger sister Madison De La Garza updated fans on Demi's progress, saying, "She's working really hard on her sobriety and we're all so incredibly proud of her. It's been crazy for our family. It's been a lot, but we've been through a lot together."
"Every time we go through something, we always come out the other side 100 times stronger than before. So, we've just been so thankful for everything, for the little things," she added.
Whether it's really Demi or not, we hope she's thriving!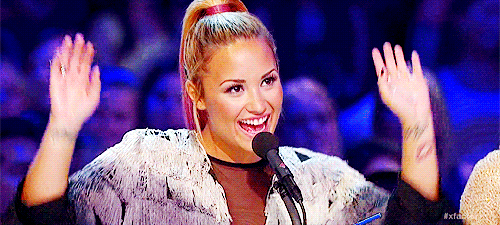 Image: Getty