Channing Tatum Said '21 Jump St' Was "A Terrible Idea"
Channing Tatum has revealed how the massively popular '21 Jump Street' revival came to be.
Honouring his 21 Jump Street co-star Jonah Hill at WSJ. Magazine's Innovator Awards, Channing told the crowd how Hill first approached him to appear in the film.
"When [Jonah] called I think his exact words were, 'So I have a terrible idea for a movie. Wanna hear it?' And I was like, 'Yeah, I'm only in terrible movies so -- shoot man.' "
He continued, "So he told me about the adaptation of the TV show 21 Jump Street, and was like, 'Do you want to make it into a movie?' And I was like, 'Wow, that is a terrible idea -- I'm in!'"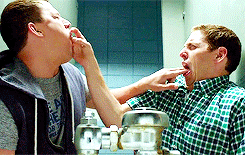 READ MORE: There Are Still Stan Lee Cameos To Come In The Future
Tatum admitted that he was apprehensive about joining Hill for the project, as at that point he'd never undertaken a comedic role before.
"I did only have one condition on doing [21 Jump Street]. I had never done a comedy before, and naturally was terrified," he revealed, adding, "I guess people laughed at my movies but probably not intentionally. So I made Jonah promise me that he was going to make me funny, and he promised. So I consider myself one of the first people that he's directed as 'Jonah Hill the director'."
The movie went on to be a massive hit, netting a cool $200 million at the box office and spawning a sequel -- 22 Jump Street.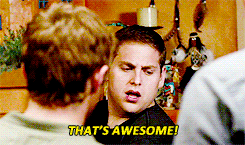 READ MORE: Margot Robbie Said She Was 'Alienated' After 'Mary Queen Of Scots' Make-Under
Tatum had also revealed that prior to the movie, the pair didn't really know each other.
"I think Jonah and I had kind of exchanged some awkward wave at each other at a restaurant one time. Like some dumb actor thing, like, 'Hey what's up fellow actor guy?'"
And while Hill has since made the move to more serious directing roles, he had the crowd LOLing up a storm as he accepted the award while pretending to have accidentally been Ralph Lauren's speech -- who was also honoured at the ceremony.
"I was born in the Bronx in 1939 the youngest of four siblings. I left college early to work for a tie manufacturer. Who knew that all these years later, putting those little horses on things … this is definitely not my speech," he joked.
Image: Getty