Celebrity Wrestling Matches We'd Probably Pay To See
After 'Total Divas' stars Nikki and Brie Bella revealed their dream wrestling match would be against the Kardashians, it got us thinking what other stars we'd like to see duke it out in the ring.
Speaking to E! News' Giuliana Rancic ahead of the People's Choice Awards which are happening today, WWE and Total Diva stars Nikki and Brie Bella were asked who their dream wrestling match would be.
"I honestly think what would be really good is the Kardashians! Sisters versus sisters!" Nikki said while Brie agreed, adding, "The Kardashians versus the Bella twins. I think that's a good match."
It's all in good fun between the reality stars, however, with all the girls being friendly seeing as Total Divas and Keeping Up With The Kardashians both belong to the E! Network.
It did get us thinking, though, what IRL celebrity wrestling matches would we pay to see for real? You know, kind of like that old show Celebrity Death Match, minus the clay animation.
Anyway, here are our picks!
READ MORE: Lana Del Rey Wants Azealia Banks To Fight Her
READ MORE: Cardi B Is Blaming Nicki Minaj's Fans For Leaking 'Money'
Lana Del Rey Vs Azealia Banks
If you aren't up to date on the latest celeb beefs (and let's be real, it's hard to keep up with who Azealia Banks is feuding with on any given day), we suggest you check out the whole messy sitch here.
The TL;DR version is; Azealia went off on LDR via Twitter after she denounced Kanye West for supporting Trump, to which Lana immediately responded by telling her to "pull up" and say it to her face. Banks responded by dissing Lana's appearance and later threatened to get her lawyer involved.
So who would win when it came down to it?
Well, despite Azealia being the more aggressive of the pair when it comes to instigating arguments, we reckon LDR could come out as the underdog in this match. You know what they say, beware of the quiet ones.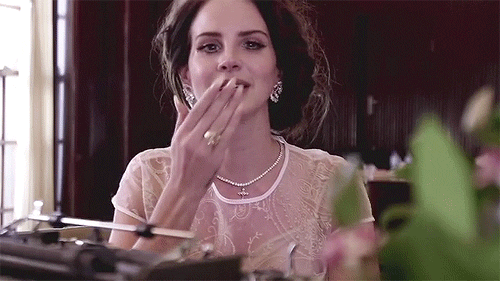 Winner: Lana Del Rey
Paris Hilton Vs Lindsay Lohan
These two have been trading barbs since the early 2000s, so it's probably time these frenemies sort it all out once and for all. Remember the whole 'fire crotch' saga of '06?
The latest in their ongoing feud comes after Paris called LiLo a "pathological liar" after a fan account posted a video that highlighted the best moments of the pair's feud -- including in 2006 where Lohan called the heiress a "c**t." Wild stuff.
Anyway, we think Lindsay would hands down be the winner in this round. We've seen enough eps of The Simple Life to know that Paris doesn't really like to lift a finger when it comes to... anything -- plus, Lindsay seems like she could totally throw down if it came to it.
Also, she nearly kidnapped a Syrian refugee kid in September so she'd have no shame in taking the heiress down.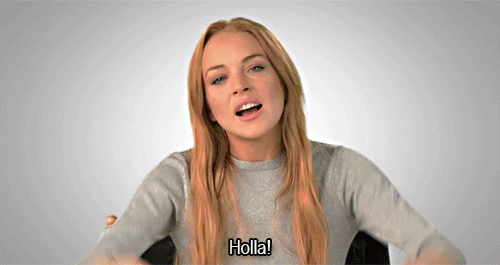 Winner: Lindsay Lohan
Dwayne 'The Rock' Johnson Vs Tyrese Gibson
ICYMI; The Fast and Furious co-stars have been feuding for a while now, mostly due to Gibson publicly calling out Johnson on Instagram in October last year after the Fast and Furious 9 release date was pushed back.
"#PSA Congratulations to @TheRock and your brother in law aka 7 bucks producing partner @hhgarcia41 for making the fast and the furious franchise about YOU," Gibson wrote. "And like you, DJ even if they call I will not be deleting this post - Gn folks see you in 2020 April #FastFamily right? Nah..... it's about #TeamDewayne #3yrs will it be worth the wait? #NoShaw just Hobbs will this be another #BayWatch? Guys guys just relax I'm just a passionate film critic."
As of July this year, the pair are still not on talking terms, with The Rock revealing that he hasn't spoken to Gibson since.
"That whole thing with Tyrese, it was pretty disappointing because I've been friends with Tyrese for a very long time," Johnson said on Watch What Happens Live. "To me, there's no need to have a conversation."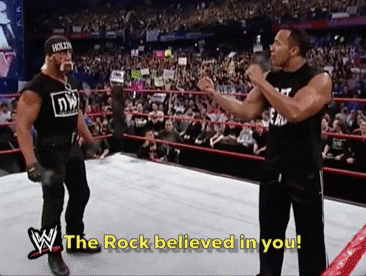 Winner: The Rock, duh.
Drake Vs Pusha T
Brewing since the early 2010s, the beef between Drake and Pusha reached fever pitch earlier this wear they both dropped diss tracks against one another. Pusha spilled all the tea, alleging Drake had a secret son -- which Drake later confirmed.
This tweet is unavailable or no longer exists.
It looked to have calmed in recent months -- except for yesterday when Pusha performed a set at Camp Flog Gnaw Carnival in front of a screen that read "F*ck Drake." He later blamed it on some "corny ass tech dude f*cking with my screens," adding, "Dissing anybody on screen isn't part of my show."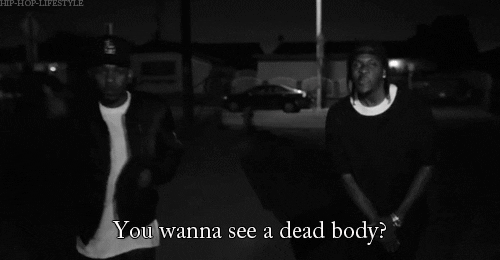 Winner: Pusha T
Lauren Conrad Vs Heidi Montag
Look, we know that this beef is, like, over a decade old, but who among you can say you weren't totally obsessed with the feud between these former BFFs during The Hills days?? We're still not over it tbh.
The pair -- who were previously attached at the hip -- fell out 11 years ago after Heidi's now-husband and general sh*t stirrer Spencer Pratt kicked off the whole messy sitch.
Even as recent as two months ago, Heidi has said that she doesn't think Lauren will ever get past their rift.
"I'd be willing to move forward and put things behind us… we would never be the way that we were again, but it would be fun to maybe catch up one day and be mature and be like, 'Hey that was crazy, I wish you the best,' type-of-thing. But I don't think she would be ever ready for that," she told #NoFilter with Zack Peter.
Winner: Lauren Conrad
Image: Getty