Ariana Grande Says Her Ponytail Leaves Her In "Constant Pain"
She's known for her sky-high ponytail, but Ariana Grande has revealed that her iconic 'do comes at a cost.
She's rocked a sleek high pony for the better half of her career, but Ariana Grande's high-maintenance look isn't for everybody -- just ask Camila Cabello.
On Sunday, former Fifth Harmony singer Camila hit up Twitter to complain to her 7.48 million followers that wearing an Ariana-esque hairstyle had been far more difficult than she had originally anticipated.
READ MORE: Ariana Grande Just Dragged Pete Davidson All The Way Down To Hell
This tweet is unavailable or no longer exists.
"I just did a high ponytail for the first time and it is literally pulling on my BRAIN ITS SO PAINFUL HOW DO YOU DO IT @ArianaGrande," Cabello tweeted at the 'Thank U, Next' singer.
Always one to engage in a bit of Twitter bants, Grande responded that she's "always in pain" when wearing the style.
It soon proved to be too much for Cabello, who was so uncomfortable that she was forced to change her hairstyle mid-event.
READ MORE: Pete Davidson Addresses Breakup On SNL After Ariana Grande Releases 'Thank U, Next'
This tweet is unavailable or no longer exists.
"I had to take it off #thankunext," Camila replied to Ari, referencing her latest single. Ari, of course, hit back joking, "Awwww so happy for u, u still feel things," she said, adding, "MUST BE NICE *crying and smiling*."
This tweet is unavailable or no longer exists.
While Camila may not have been able to cop such a style, it got us thinking about other iconic celebrity hairdos and more importantly, how TF they managed to continually wear these extreme styles without going bald or suffering some serious damage??
READ MORE: A Visual Journey Looking At Justin Bieber's Hair Throughout The Ages
Like, take Amy Winehouse's (RIP) signature beehive for example...
While the whole retro look fit in seamlessly with Amy's unique voice and style of music, there's no denying that years of teasing and hair spraying to the high heavens would have left her locks damaged AF.
Like, if we teased our hair for even ONE night it takes about two bottles of conditioner, several brushes of varying sizes, plus a partridge in a pear tree to untangle the whole messy sitch.
Speaking of which, it's also hard to imagine what living angel Dolly Parton without her brushed-up bouffant.
While she's eased into a more manageable hairdo as she's gotten older, her peroxide-blonde curls were probably the where the phrase "big hair, don't care" was born -- though she's made no secret of the fact that she often wore wigs.
"Someone once asked me, 'How long does it take to do your hair?' I said, 'I don't know, I'm never there,'" she famously quipped.
Well, as the saying goes, the higher the hair, the closer to God. Or something like that.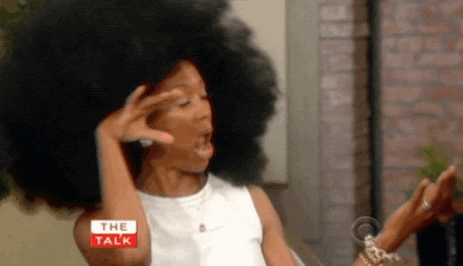 Image: Getty