Cardi B And Nicki Minaj Are Going Off At Each Other Again And We're Tired
It's the beef that never seems to end, and now the battle between Cardi B and Nicki Minaj just escalated even further.
Following the pair's infamous brawl at New York Fashion Week's Harpers Bazaar Icons party earlier this year, the rappers have been relentlessly trading barbs back and forth.
On the latest episode of Beats 1 show "Queen Radio" Nicki spilled the tea on their altercation, alleging that it was her friend Rah Ali -- who was also happened to be Cardi B's co-star on Love and Hip Hop -- who gave her that noticeable forehead lump after the fight, not security as reported.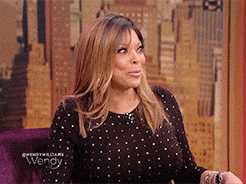 Adding that Ali hit Cardi "9 or 10 times," Nicki also revealed that she had offered the venue $100,000 for surveillance footage of what happened that night as proof she was in the right.
READ MORE: Cardi B Is Blaming Nicki Minaj's Fans For Leaking 'Money'
READ MORE: "Mortifying": Nicki Minaj Lashes Out At Cardi B Over Fashion Week Brawl
Following the juicy interview, Cardi was clearly not impressed with Nicki's takedown and flew into a rage over Instagram, posting 10 expletive-ridden videos, ranting about her rap nemesis calling her a liar, accusing her of leaking her phone number and challenging her to fight.
It's honestly wild, wild stuff.
"You lie so much you can't keep up with your f**king lies," Cardi said. "First you say you've got the footage, but then you say you wanna pay somebody $100,000 if they give you the footage? Yo, make sense when you're talking!"
"Let's talk about the leaked numbers shit," she continued. "Tell me if this don't [sic] make sense: How come my phone number got leaked one hour after the altercation at the Harper's Bazaar party?" Cardi said in her fifth of ten videos.
After several more jabs about everything from both then decided that they were tired of the drama.
"I'm tired of talking about it too," Cardi said. "I'm tired of the f**king whole internet shit, I'm tired of the interview shit. If you really wanna talk about it, you know where to link me... We can talk about it, or we can fight it out. I'm with whatever."
In her final video message, she offered the 35-year-old some advice, saying, "What you need to do is stop focusing on other people and focus on yourself and focus on your craft because you're out here f**king up your legacy, looking like a f**king hater," she said in her tenth video.
Nicki then responded to Cardi's videos in a series of tweets, challenging the 'I Like It' rapper to take a lie detector test.
"I'll pay you to take a lie detector test about every claim I made on #QueenRadio," she wrote. "You won't. I must admit you're a convincing liar."
This tweet is unavailable or no longer exists.
This tweet is unavailable or no longer exists.
This tweet is unavailable or no longer exists.
At the end of her clapback, Nicki then asked her fans to "appreciate the positive things from here on out" and insisted she will no longer be discussing the feud.
This tweet is unavailable or no longer exists.
Sooooooo we guess this means the beef is... Off the grill?
Well, for today anyway.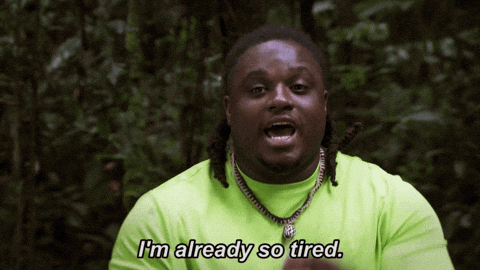 Image: Getty.