Ed Sheeran Auctions Off His Undies For Charity
If you've ever thought to yourself, "Gee, I'd love to have a pair of Ed Sheeran's undies right now", first of all -- gross -- and secondly, you're in luck!
The 27-year-old has donated a whole bunch of items -- including his underwear --to St Elizabeth's hospice to go up for auction.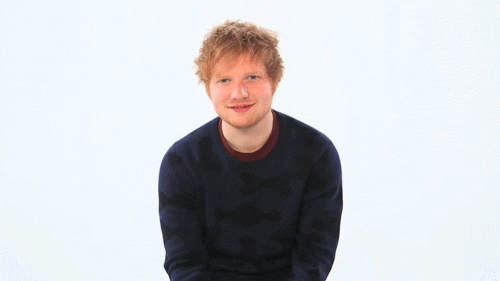 Fans are able to see about 150 of his possessions on display at his old school, Thomas Mills High, ahead of the sale on 10 November.
Mark Wheeler, the deputy headteacher at Thomas Mills High School, said, "Ed remains a close friend of the school and we are delighted to support him, Zest and St Elizabeth Hospice in the launch of this new and worthwhile venture."
"This is a great opportunity for Ed enthusiasts and a fabulous way to support a local charity," he added.
Among the undies include a signed guitar, vinyls, jumpers, dressing gowns, football shirts, a harmonica, and a pair of orange crocs.
READ MORE: Watch Ed Sheeran Write Songs In His New Doco Songwriter!
READ MORE: This Ridiculously Realistic Wax Ed Sheeran Is Creeping Us Out
The charity said they were "thrilled" with the singer's "generous" donation, with Rachel Backshall, director of income generation and marketing at St Elizabeth Hospice saying, "Ed Sheeran and his family are incredibly generous to donate all of these items."
It's actually not the first time the 'Shape Of You' singer has dropped his dacks for charity -- back in 2015 he donated a pair of blue Superman undies for auction to help raise money and recognition for the breast cancer awareness organisation, CoppaFeel.
All money raised for the auction will go to Zest, which aims to support young adults in the region who are living with progressive and terminal illnesses.
Image: Getty