Cardi B Turned Down 'Seven Figure' Offer To Share First Photos Of Baby Kulture
No amount of 'Money' could convince Cardi B to sell out her baby girl.
Following the birth of her daughter, Kulture Kiari Cephus, with husband Offset on July 10, Cardi B has made sure that the only way the world is going to see her bub is through her.
Fans have only seen glimpses of the newborn across Bardi's Instagram since birth, with the 26-year-old preferring her daughter to remain out of the public eye.
"Me and my husband… We just don't wanna show our baby right now," the mother of one said Wednesday during an interview with Apple Music's Ebro Darden.
"I got offered seven figures [for baby pictures], but I'm just not ready yet," Cardi added.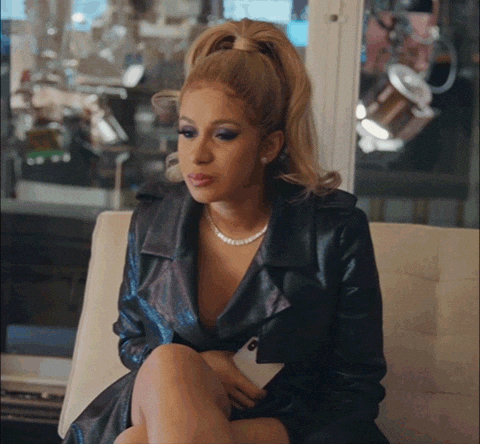 READ MORE: Cardi B Introduced Baby Kulture On Instagram
And while she's ensuring Kulture keeps a low profile, she did give a shout out to her baby girl on her latest track 'Money' -- which dropped two days early yesterday after the track was leaked online.
"I was born to flex, diamonds on my neck / I like boardin' jets, I like mornin' sex / But nothing in this world that I like more than Kulture," Cardi spits near the end of the track.
During an appearance at this year's American Music Awards, where she performed 'I Like It' and won three awards, she thanked baby Kulture in her acceptance speech.
"I really want to thank my daughter," she said. "I was so influenced when I was pregnant with her to be like, I gotta do this; I gotta show people wrong, prove people wrong -- because they said I wasn't gonna make it after I had a baby."
On top of this, she also gave a very... graphic description of how Kulture's birth affected her lady parts while appearing on Jimmy Kimmel Live! a few weeks back.
READ MORE: Cardi B Says Giving Birth "Broke" Her Vagina
"She broke my vagina," Cardi bluntly told Kimmel. "Why nobody tells you about those things? Nobody told me they was gonna stitch my vagina," the 'Invasion of Privacy' rapper said.
"People would just be like, 'Oh you know when you give birth it's gonna hurt,' but nobody tells you that like... your vaginaaa..." she laughed.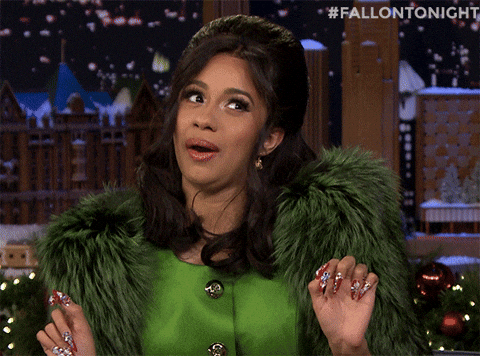 Image: Getty.