Scooter Braun Spills The Tea On Ariana Grande's 'Sh***y Boyfriends'
In an interview with Variety, Scooter Braun didn't hold back when it came to the deets over being fired by Ariana Grande back in 2016.
He's the manager to some of the world's biggest stars including Ariana Grande, Justin Bieber and (sometimes) Kanye West, and over the years, Scooter Braun has learned some valuable lessons.
One of those said lessons came when Ari briefly fired him as a manager back in 2016, only to return soon afterwards. The juicy part, however, is that Braun revealed that the 'No Tears Left To Cry' songstress got rid of him after listening to a "shitty boyfriend" who convinced her to part way with her longtime manager.
READ MORE: This Ariana Grande Impression Is So Dead On, I'm Screaming
"With Ariana, I could have said a lot of stuff, and in fact, my team wanted me to, because they were pissed," he told Variety adding, "But I said, 'We're not gonna say a word, and this is gonna come back around.' They were like, 'Never take her back!,' but I just said, 'Let's stay quiet and let our truth be our actions.'"
"And when shitty boyfriends leave, she starts to see the light on some stuff, and one day I got a phone call. She said 'Can I see you tomorrow?' and I said, 'No, I'm busy' -- I actually couldn't, so I said 'I could see you Thursday' or whatever and I went over there and we had a very honest conversation."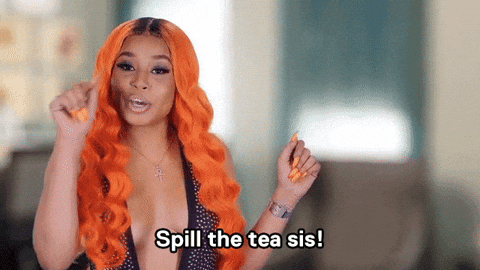 OK let's hold up a second and rewind back to that time to have a good ol' fashioned deep dive, shall we?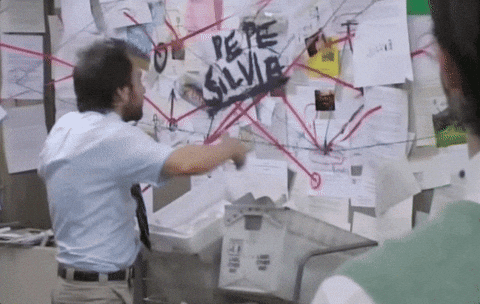 So according to US Weekly, we have this timeline of events and facts...
Ari and Scooter part ways in February 2016 and reunite in September.
She had already broken up with rapper Big Sean by April 2015.
She then began dating her backup dancer Ricky Alvarez (remember the dude from the doughnut licking scandal?) around July 2015 ... and broke up with him in July 2016.
She didn't start dating Mac Miller until around August - September 2016.
Sooooo we don't want to make frivolous accusations but...
Either way, once Ariana again teamed up with her former manager, Scooter took it as a life lesson, saying it made him "a better manager."
READ MORE: Pete Davidson Didn't Send Photos Of Ariana To Mac Miller
"It allowed me to know that I can be fired -- I had never been fired before," he revealed.
"It made me know that as much as you give to people in a service business -- we do a lot of asset business, but this is a service business -- you can never expect anyone to reciprocate. You have to do it for the right reasons, and if you get screwed over in the end, so be it, and hope you had a hell of the ride along the way."
So there you go.
Image: Getty