John Mayer Got Weirdly Candid About His Sex Life
John Mayer is an open book when it comes to talking about his sexual escapades, as we found out on the latest episode of his unofficial Instagram Live show, 'Current Mood'.
Sitting down with friend and guest Cazzie David -- who is the daughter of Seinfeld creator Larry David and ex-girlfriend of Pete Davidson -- John didn't spare the deets when it came to what goes on behind his bedroom door.
READ MORE: Pete Davidson Breaks Silence About His Breakup With Ariana Grande
When Cazzie asked the star if he'd ever masturbated to his own tunes, he answered, "I don't think I've masturbated to any music, except when I was much younger and MTV was all there was for a young man."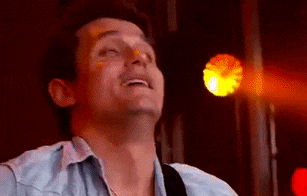 She then enquired as to whether he'd ever played his own tracks while getting down to business with a woman.
"No, but a girl has asked me to sing some of my songs in probably the run up to it," he replied. "If it's after a show and a girl asks, 'Sing "Your Body is a Wonderland",' do you want to be the kind of guy who goes, 'No,' or do you want to be the kind of guy that goes like, 'We've got the afternoon...?' You want to play along," he added.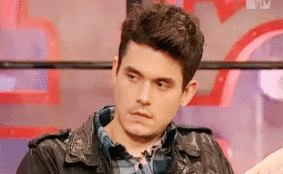 Cazzie didn't stop the pillow talk there, however, and grilled the singer on the number of girls he's bedded over the years.
"Blink twice if you have slept with over 800 people," she directed, as John stared blankly at the camera. "Blink once if you have slept with over 500 people," to which he replied the total is "a soft 500."
Noticing that Cazzie was pleasantly surprised, he joked, "By the way, what does it say about my expectation that if you find out that I've slept with less than 500 [people] you're kind of impressed with me? Like 'He's a good guy!'
READ MORE: John Mayer Roasts Justin Bieber Over Raunchy Spa Snap
"[This] might put me into a little bit of a deeper understanding about what it's like to be a woman in that yes I could have sex with somebody at any given moment," he continued.
"But I think being a famous man is somewhat similar to be a beautiful woman, which means yes there is access, there's very seldom any desire. The older I get, the less desirous I am about unsheathing new body parts."
Mayer is almost as well-known for dating Hollywood hotties as he is for his music, with the muso having dated stars like Katy Perry, Jessica Simpson, Taylor Swift, Jennifer Aniston and Jennifer Love Hewitt over the years.
But could the days of a casual Hollywood hookup be in the past for the 41-year-old?
"I walked into an Oscar party like two years ago... I looked over at Scarlett Johansson, and for the first time in my life, I said to myself, 'She wants nothing to do with you.' And I found that really kind of relieving."
Image: Getty