Khloe Kardashian Fans Rip Into Tristan Thompson For Commenting On Her Photo
Khloe Kardashian may have forgiven Tristan Thompson for his alleged cheating scandal, but her fans sure haven't.
When KoKo posted a saucy snap to her 'gram of herself wearing a high-cut neon pink swimsuit, fans of the reality star were all about the mum-of-one looking gorgeous and glam.
"Wow you look amazing Khloe," one fan comment read, while another added, "Omg you're perfect."
READ MORE: Khloe Shares Struggles With Breastfeeding Baby True
That is -- until baby daddy Tristan Thompson tried to get in with a compliment of his own by liking the pic and adding three smiley-faced emojis with hearts eyes in the comments.
READ MORE: Khloe Kardashian Doesn't Want Your Relationship Advice
Fans IMMEDIATELY came for the basketball player's blood, absolutely savaging him in the comments section.
"Just STOP HURTING HER!! She's too good for you! You don't know what it means to be loyal!!!!!" one particularly peeved-off fan replied to Tristan, while another simply said, "go away."
Image: Instagram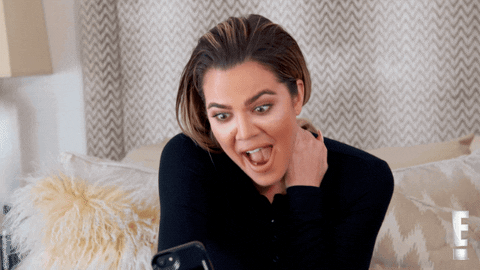 It didn't seem to bother Khloe, however, who returned her bf's compliment with two heart-eyed emojis of her own.
Khloe's fanbase has been fiercely protective over the star following the release of a video in April 2018, which allegedly shows Tristan getting a bit too close for comfort with two unnamed women while Khloe was heavily pregnant with their daughter, True Thompson.
Hey, whatever makes her happy, right?
Image: Instagram