Wiz Khalifa And Winnie Harlow Make Their Relationship Instagram-Official
Wiz Khalifa and his new boo Winnie Harlow have all but confirmed their relationship after the rapper posted a snap holding hands with the model over the weekend. 
The pair were papped while leaving the L.A. Lakers game at the Staples Centre on Saturday, with Wiz later uploading the hand-in-hand pic to his 'gram along with the caption:
"ME: U GRAB THEM TWO JOINTS I ROLLED????⛽ HER: YEA YUP???????"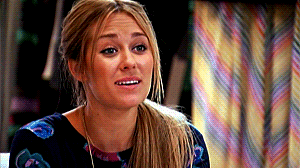 And they say romance is dead!
The pair first sparked dating rumours in July when they were snapped getting cosy at the launch of Wiz's latest album, and basically confirmed their relationship when the rapper was spotted wearing a 'Winnie' nameplate necklace during a concert in Atlanta.
It seems that Wiz's new lady love also has the approval from his ex-wife Amber Rose, of whom he shares 5-year-old son Sebastian.
READ MORE: Martha Stewart Is Teaching Pal Snoop Dogg How To Cook
Speaking to US Weekly last month, Amber had nothing but great things to say about the couple, saying that she hopes they "last a long time."
"I met Winnie on several different occasions. I think she's a f***ing sweetheart and you know, I love my ex-husband in a way where … it's you know, he's my best friend," the mother-of-one shared. She went on to add that the model is "so cool."
"[…] also as a parent, it's like, if Winnie is at the house, I know that she's going to be so nice to my son and that's so important to me," she continued. "I think a lot of women, they're always worried about what their kid's father is doing with another girl when they need to worry about, 'Is the girl nice? Is she good to your child?' Cause that's the most important thing and I think Winnie is such a sweetheart."
Amber is currently dating Def Jam Records exec Alexander 'AE' Edwards, after ending her relationship with basketball player Monté Morris last month.
READ MORE: Amber Rose Leads SlutWalk 2018 Dressed As A Sexy Bride
Winnie, who has vitiligo, first came into the public eye after appearing on America's Next Top Model in 2014, and has spoken out on being forced to drop out of school early due to bullies who made fun of her skin condition.
The 24-year-old Canadian has since become an avid promoter for embracing body confidence and learning to love your natural appearance no matter the shape, size or colour.
Image: Getty