Liam Payne Hits Back At Tabloid: 'Treat Women With Respect'
After Liam Payne was once again linked to a "mystery woman" who was actually a member of his staff, he decided to take a stand.
Following the Daily Mail article which said that the former One Direction singer was seen arriving at a London hotel with a "mystery woman" on Thursday, Liam went off on Twitter, declaring that it was time to "treat women with a bit more respect."
"My team is full of talented, smart professional women. I find it wrong that they are reduced to being linked to me romantically in the press just for simply standing next to me. Isn't it time we treat women with a bit more respect?" he wrote.
"So far the press has done this with every female member of my staff it's demeaning some are in relationships and it complicates there work environment when they do this to them," the singer followed up in a separate tweet. "I think it stops here."
This tweet is unavailable or no longer exists.
This tweet is unavailable or no longer exists.
Since splitting with Cheryl Cole -- who is the mother of his one-year-old son Bear -- earlier this year, the "Strip That Down" singer has been allegedly linked to several women, many who he said are simply members of his team.
READ MORE: Liam Payne And Cheryl Split And Real Love Doesn't Exist
READ MORE: Liam Payne Speaks Out On Split With Cheryl Cole: "I'm A Bit Fragile"
The 25-year-old recently revealed at the BBC Radio 1 Teen Awards that he's never been a hit with the ladies, joking that getting dumped is "the story of my life."
When asked what the most embarrassing thing he'd done to win over a girl, he quipped, "I once sang to a girl at the lockers. I asked her out a record number of times, I asked her out loads and really fancied her," he said on the red carpet.
"But she dumped me. She went out with me because I sang to her and then dumped me the next day! The story of my bloody life if I'm honest, it happens to me loads. It's what seems to happen."
Naww, poor Liam!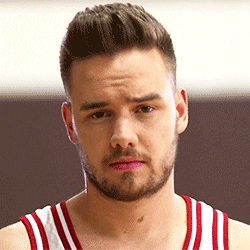 Image: Getty