Drake Says He Wanted The 'Perfect' Family With Rihanna
Drake has opened up about his feelings for Rihanna, saying he hoped to start a family with the singer.
Speaking on LeBron James' HBO series The Shop, the 31-year-old rapper got candid on his former relationship with the star.
"As life takes shape and teaches you your own lessons, I end up in this situation where I don't have the fairy tale, like, 'Oh, Drake started a family with Rihanna and this is like so perfect,'" Drake began. "It looks so good on paper. By the way, I wanted that too at one time."
READ MORE: Drake Opens Up About 'Beautiful' Son
While the pair kept their relationship mostly under wraps, they had reportedly dated on-and-off since 2005 until about 2016 -- shortly after the rapper declared that RiRi was "someone I've been in love with since I was 22 years old," while presenting her the Michael Jackson Vanguard Award at the MTV VMAs.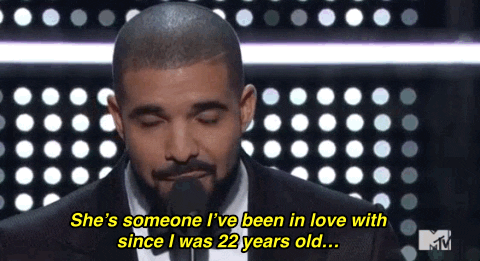 At the time, sources confirmed their relationship to PEOPLE saying, "They have been keeping it a secret because this time around, they want to do it right and keep their relationship private."
For now, however, it looks like their on-and-off romance is currently off, with Rihanna telling Vogue back in May, "We don't have a friendship now, but we're not enemies either," she said. "It is what it is."
During his interview with LeBron, the "God's Plan" singer also opened up about his 1-year-old son, Adonis, and his relationship with baby mama Sophie Brussaux.
READ MORE: This Conspiracy Theory About Drake's Son Is Wild, And Almost Definitely Not True
"We have found ourselves in a situation and we are both equally responsible and now, like, I'm just really excited to be a great father," Drake explained.
"I've learned from and through my father and the incredible things I've learned through my mother about patience, about unconditional love."
Image: Getty