Lena Dunham Reveals Her Least Favourite Taylor Swift Ex
During a 'Watch What Happens Live' segment, Lena Dunham was asked to reveal who was her least favourite of Taylor Swift's boyfriends.
The tough question came up during one of Watch What Happens' favourite recurring games called "Plead the Fifth" where host Andy Cohen asks three tough questions, giving guests the ability to plead the fifth on only one.
The last time Dunham played the game was at a charity dinner where apparently she told Cohen if Trump was elected she would move to Canada.
"I didn't move to Canada but it's all I hear about day and night," Dunham scowled at Cohen before they kicked off the game.
This time around Dunham was asked who she believes is the biggest misogynist in Hollywood, to which she awarded that title to comedian Daniel Tosh.
READ MORE: Taylor Swift Breaks Her Political Silence
READ MORE: Lena Dunham Tweets Out List Of Baby Names She Made With Ex Jack Antonoff
"He said a really unkind thing about my breasts," Dunham told Cohen adding, "he said it in a context that I felt he was shutting down a lot of women for having bodies he didn't consider to be normative."
Also Dunham's fellow guest Maggie Gyllenhaal added, "I don't actually even know who he is..."
Dunham then cleared the air between what happened with her and Girls Season 1 star Christopher Abbott which she boiled down to: "I would say our difference was that I was amazing at my job and he couldn't handle it."
Finally, it came down to the most important question of our generation -- possible all generations -- as Cohen asked Dunham who she deemed the worst of Taylor Swift's boyfriends. Cohen also reminded Dunham that Maggie Gyllenhaal's brother Jake is actually part of that list of Swift's exes.
READ MORE: Maggie Gyllenhaal Breaks Silence On Allegations Against Costar James Franco
Jake was safe though, as Dunham pointed out Calvin Harris as Swift's worst ex.
"I wanna do right by her on this question," Dunham said before deciding "Calvin Harris. I felt he was petty in the public and who needs to do that?"
Like, so much has happened in 2018 do you even remember the greatest, messy breakup of 2017?
Harris and Swift dated for a little over a year and initially, their split seemed amicable. Later Swift revealed that she wrote "This Is What You Came For" under a pseudonym, and her writing credit on Harris' song was a major part of their ensuing break-up.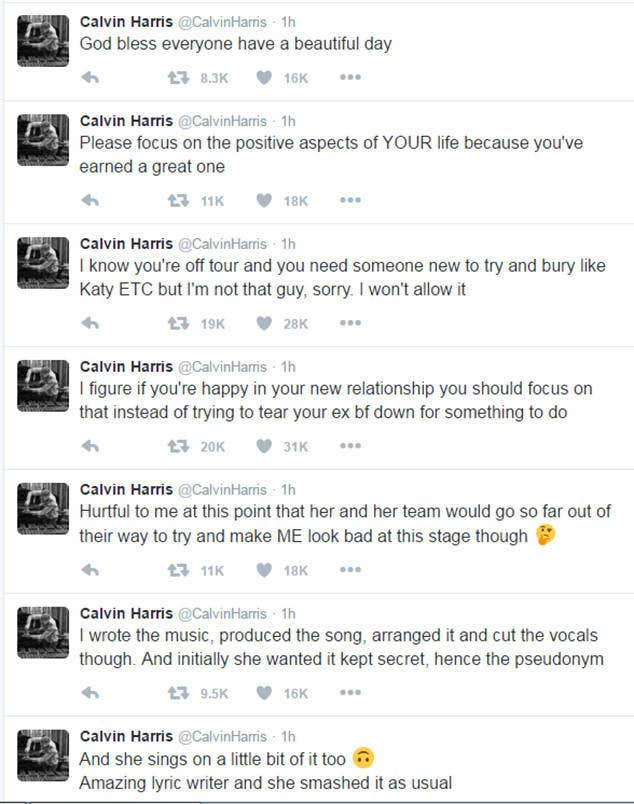 A year after his tweets, Harris told GQ "It was completely the wrong instinct" to react so publicly.
"It's very difficult when something I consider so personal plays out very publicly. The aftermath of the relationship was way more heavily publicised than the relationship itself," Harris said. "When we were together, we were very careful for it not to be a media circus."
"She respected my feelings in that sense. I'm not good at being a celebrity. But when it ended, all hell broke loose. Now I see that Twitter thing as a result of me succumbing to pressure."
Truly iconic. Meanwhile, Swift seems to be in a very happy relationship with professional British recluse Joe Alwyn and has been busy becoming a political voice of a generation.
Check out Dunham's full segment in the video above and remember:
Featured image: Bravo / YouTube.