Kylie Jenner Celebrates Stormi's 8-Month Birthday, Says She Wants More Babies
She may have only given birth to daughter Stormi in February this year, but Kylie Jenner already has baby number two on her mind.
Speaking candidly on a Snapchat Q&A with BFF Jordyn Woods on Saturday, the 21-year-old makeup mogul spilled the tea on her plans to expand her little fam with partner Travis Scott.
"Am I going to have another baby? I want another baby but 'when' is the question and I'm definitely not ready right this second," she said. "And I don't know when I will be, but yeah, when I do, I would love to share more of that with you guys."
"Have I thought of baby names for my next baby? I have, but I haven't found anything that I 'love' love," she continued. "But I definitely want another girl, hopefully, and I want her to have a really feminine name."
READ MORE: Kylie Jenner Has Deceived Us For The Last Time
She also dished some super cute details on baby Stormi, revealing that her baby girl is "obsessed" with 26-year-old dad, Travis, and takes after her older sis Kendall.
"I think that her personality is just like Kendall Jenner and her dad," she said. "She is just like her dad, but she does look like me, so. She is obsessed with her dad, though. They have this crazy connection and she's definitely a daddy's girl. It's cute to watch. When dad's around, [it's like] I'm not even there."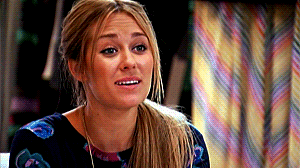 READ MORE: Kylie Jenner And Travis Scott Open Up About Their Relationship
Following the Q&A, Kylie uploaded a bunch of adorable pics to her 'gram in celebration of Stormi's 8-month birthday, which we didn't know was, like, a thing to celebrate, but hey -- when you're Kylie Jenner you can do whatever TF you want, right?
Adding to Kylie's family lovefest were videos to her Instagram Story of baby daddy Travis performing on SNL with the caption, "hubby," along with three heart-eyes emojis.
Now, whether or not it's a case of Ky being ~flirty~ or if they're married for real remains to be seen, but given that she managed to cover up her entire pregnancy with Stormi, anything's possible!
Image: Instagram