Mark Wahlberg Shared His Ridiculous Daily Schedule On Instagram And It's Stressful
Thanks, I hate it.
If you're like us you're probably rolling out of bed wishing you had like three to 18 more hours of sleep, rubbing your eyes and sniffing whatever shirt was closest to you to make sure it was clean enough then like getting on with your day.
Meanwhile, Mark Wahlberg has been up for hours, he's got the cryo chamber firing and he's living his best (???) life.
Yep Marky Mark apparently was asked what his typical daily schedule looked like and the Ted star was more than happy to share his... frankly terrifying schedule.
Wahlberg reportedly wakes up at 2:30 am most mornings before having a quick half hour of prayer before having breakfast at 3:15 am. The only time we've had a meal at 3:15 am on purpose was when we woke up, found a kebab in our bed and just kept living our best life.
The Departed star, on the other hand, heads to the gym for an hour and a half of gym before having a "post-workout meal" at 5:30 am. Imagine eating breakfast that early, let alone a SECOND breakfast that early.
Do you want more terrifying details on his meals? Because you're going to get them. During a sesh on Instagram TV Wahlberg said he starts out with "steel [cut] oats, peanut butter and blueberries and eggs for breakfast".
READ MORE: Today In 'We Been Knew': Mark Wahlberg + Leo Are Chill Now
"Then I have a protein shake, which is a Performance Inspired Nutrition vanilla latte shake, three turkey burgers, five pieces of sweet potato. That is at about 5:30 in the morning."
If you think that's too much to handle before 6am, Marky Mark gives himself a neat 90 minutes to rinse off the shame of eating three turkey burger at 5:30 am.
"At 8am, I have about 10 turkey meatballs," Wahlberg continued
"At 10:30, I have a grilled chicken salad with two hard-boiled eggs with olive, avocado, cucumber, tomato and lettuce..."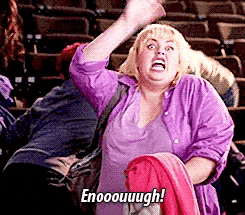 Marky Mark's typical day continues with a spot of golf, one of three scheduled "snack" breaks ranging from 30 to 90 minutes, as well as a quick stop at the cryo chamber. You know, typical everyday stuff.
And then there's obviously more food. So much more food.
"And then at 1pm, I have a New York steak with green peppers... at 3:30pm, I have grilled chicken with bok choy… at about 5:30-6pm, I have a beautiful piece of halibut or a cod or a sea bass, some sort of white fish with some vegetable, maybe some sauteed spinach."
Apparently, all of this is to help Wahlberg prep for his role in the upcoming film Mile 22 where, we're assuming, he plays a Pac-Manesque monster intent on consuming the world's stores of turkey meat. Can't wait!
Featured image: Getty / Instagram.