The Noah Cyrus And Lil Xan Break Up Is The Most Gen-Z Thing Ever
They've put each other on blast for the world to see.
Just weeks after dropping their joint single "Live Or Die" and attending Billy Ray Cyrus' birthday together (where they thoughtfully gifted him a birthday bong), Noah Cyrus and Lil Xan shattered teen hearts around the world by announcing their break-up.
While many believed that the whole thing was a publicity stunt (both are about to go on tour), the whole scenario has since escalated into one big, confusing, juicy hot mess.
Honestly, it's the most emo break-up of 2018 and we're semi-living for it.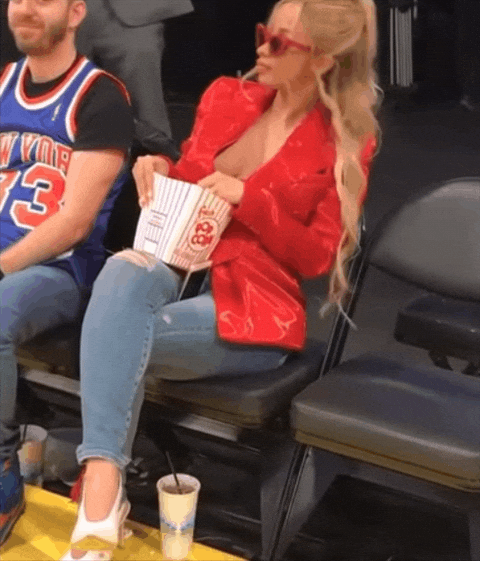 ICYMI the whole ~drama~ began when Lil Xan said he was "probably being cheated on by Noah" after he saw of a photo of her "all over some other dude."
He soon deleted the post, but later posted the below photo of Noah and EDM producer Ookay, saying, "This is the picture, call me whatever but if you my girl you ain't touching no dude like that sorry aha."
He THEN claimed that their whole relationship was PR stunt set up by Columbia Records, which they are both signed to. Columbia vehemently denies this.
"It was something set up by, uh, Columbia Records… Columbia, uh, set it up to boost, uh, her like… y'know… like, everybody sh*t poppin'," Lil Xan reportedly said on Instagram Live.
"Shout out to Columbia Records, too, for setting up that fake relationship. I didn't want to do it, to be completely honest" he said, "It was just added work to my schedule, you know what I mean?"
Noah then hit up her Instagram stories in a flood of tears, sharing her side of the feud.
"First and foremost, this relationship was not set up by Columbia Records. To say that is a joke. It started when I got a DM from Diego and he asked me to hang out," she wrote.
"The truth is I haven't seen him in almost a week. Every time we tried to hang out something always got in the way. I then saw a picture of a girl on a court on his story at 2am," she continued.
"When I FaceTimed him later on I noticed a hickey. He told me it was just a bruise. I decided to give him the benefit of the doubt and ignored it."
Sharing a photo of the rapper rocking an apparent hickey that a fan tagged her in, she added, "Cheaters like to accuse their partners of cheating to make themselves feel less guilt. This isn't the first time this has happened to me and now I'm being forced to deal with crazy accusations when I'm not even sure where all this came from."
In a final note, Noah added:
"I've been there for you during your dark times Diego. When you felt alone and like no one was there for you, I was. If this was your way of breaking up with me and breaking my heart along with it, then you've succeeded," she wrote.
Ah, young love!
Image: Getty