Victoria Beckham Recreates Iconic Looks For British Vogue
Celebrating the 10th anniversary of her brand, Posh recreated some iconic looks.
While rumours fly for the 900th time of a Spice Girls reunion, Victoria "Posh Spice" Beckham was busy recreating some of her most iconic Spice Girl looks for British Vogue.
In an incredible faux behind-the-scenes video shot for the mag, Vogue's team are seen praising Victoria for her effortless style, her minimalist chic and her desire to always stay classy.
The iconic clip also features British Vogue Editor-In-Chief Edward Enninful attempt to direct Victoria (unsuccessfully) towards, perhaps something a little "something a little more simple".
"Today we're here at Vogue," the 44-year-old designer says in the video, "and we are shooting a cover story celebrating the rich and inspiring history of one of the most enduring style icons of all time: Me. Victoria Beckham".
READ MORE: Say You'll Be There! Mel B Confirms Spice Girls Reunion Tour
Victoria can be seen recreating some classic Posh looks including her wedding dress, the 2008 Reunion Tour silver mini and tights, her 2012 Olympics outfit, her 2005 Roberto Cavalli dress and even the leather catsuit from the "Too Much" video.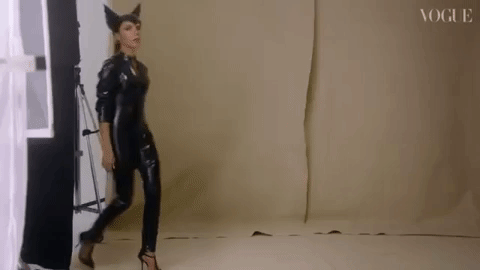 The video also included a few Easter egg nods to Victoria's memorable looks and hairstyles of the days gone by.
This tweet is unavailable or no longer exists.
Despite having a bit of a laugh at her own fashion past, her Vogue cover is all about the future generations of Beckhams, with her four kids Brooklyn, Harper, Romeo and Cruz sharing the cover with her.
While David wasn't on the cover, he did make part of the shoot as well as paying tribute to his wife on Instagram writing, "Victoria has worked long and hard to build an incredibly successful brand over the last ten years and I am so proud of her".
"I'm happy to be in a position to support her dreams. It was an honour to have been part of the October @britishvogue cover shoot to celebrate @victoriabeckham and my beautiful family," David's caption continued.
Meanwhile, our thoughts on the whole vid can be summarised in four words:
Featured image: British Vogue via YouTube.