Blake Lively's Response To A Fashion Critic Is A Big Mood
"Please hire a stylist or fire the one you're currently with."
Blake Lively has been hitting the campaign trail hard for her upcoming film, A Simple Favor, and style-wise, the 30-year-old has favoured (see what we've done there?) a series of standout suits.
There was that velvet-on-velvet look (she literally wore a velvet blazer over a velvet vest and made it werk), then the neon green Versace number -- from the brand's men's collection no less -- that dropped jaws to the floor.
Lively also popped up at the MTV VMAs on August 20 in a snow-white tuxedo-inspired outfit, complete with a bedazzled lapel and silver cuff links. This girl truly commits.
The star continued the menswear theme with a plaid Roland Mouret suit, a photo of which she posted on her Instagram on August 24 with the hilarious caption, "Picnic anyone? I'll bring the tablecloth..."
READ MORE: A Fan Just Posted The Best Throwback Of Blake Lively Ever
But for one social media user, this particular outfit was the sartorial straw that broke this amateur fashion critic's back.
"I say this with so much love & respect for you babe, please hire a stylist or fire the one you're currently with," wrote @gabeluna aka the Official Instagram Fashion Police Deputy on Lively's post.
The Gossip Girl icon's response was no less than iconic.
"Thank you for the tips, sir. Alas, I've tried to fire @blakelively so many times. But that b*tch just keeps coming back. She won't leave me alone."
Lively famously does her own styling instead of employing a professional, and the general consensus is that she darn well slays.
READ MORE: Blake Lively's Met Gala Dress Is All The Princess You'll Ever Need
Don't just take our word for it, for the comment section blew up with fans singing her praises. Fellow actor Sara Foster of 90210 fame weighed in, saying, "Omg I would give up a kidney for @blakelively to be my stylist."
"Literally same. There's a reason I have two," another user commented.
What a mood, hey?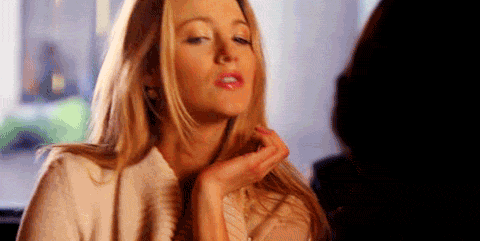 Other contributions were similarly complimentary, like "she is the queen," and "love me some Blake!!" and there was even a tiny bit of sympathy for the person who started it all: "Poor Gabe."
Someone else straight-out said what we were all thinking, "u can't be that beautiful AND funny wtf" but turns out, girl can. And this isn't the first time she's left us all loling.
Her Instagram account is literally filled with sassy quips and self-deprecating humour, like that time she called herself lame for spending ages taking a photo of her coffee for the 'Gram -- so long that it went cold. We've all been there.
Never change, Blake.
Feature image: Getty.