Hailee Steinfeld and Niall Horan Spotted Kissing And Oh Yeah It's On
Finally!!! *screams*
Praise everything that is good and beautiful in this world because two good and beautiful people, Niall Horan and Hailee Steinfeld, have finally confirmed their relationship by having a very public smooch-sesh.
Rumours surrounding the ex-One Direction singer and the Pitch Perfect 3 star's romantic status have been swirling for the past six months, with the pair spotted getting cozy on several occasions.
But Horan, who's now forging a solo career since 1D went on hiatus three years ago, and actor/pop starlet Steinfeld were yet to take the leap and go public with their lurve. And it was driving everyone -- aka us -- ker-azy.
Thankfully, the are-they-aren't-they duo firmly flicked the switch to ARE when they were snapped sharing a kiss on a low-key outing to Target in Los Angeles this week.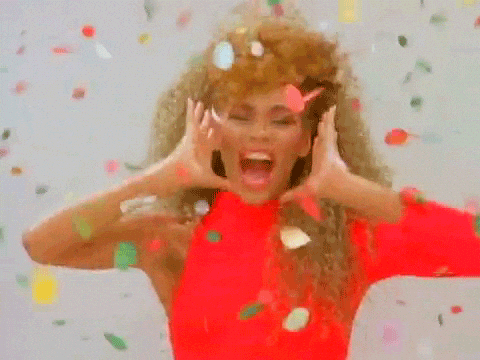 Like we mentioned, the build up to this moment has been loooong. It all started back in December 2017 when Horan, 24, posted a gushing tribute to Steinfeld on Instagram for her 21st birthday.
At the time we didn't want to read too much into the gesture buuuuut he did call her the "loveliest person on the planet and one of my best friends," and, oh yeah, he said he LOVED HER.
Then in February, Steinfeld and the "Slow Hands" singer were eyeballed singing and dancing together at a Backstreet Boys concert in Las Vegas.
If nothing else these cuties have great taste in music, no?
Although the Bumblebee star was reportedly newly single at the time, it looks like she and Horan were defs feeling it, and were seen hitting up a nearby nightclub after the show.
Another sighting followed in May when the pair were spotted on a casual date at LA hot spot E.P. & L.P, and again when they stepped out together for a spot of shopping at Saks Fifth Avenue in NYC in June.
More recently, the young lovers enjoyed some fun at Disneyland in California last week before blessing us all with the relief of knowing that they are indeed BF and GF on a PDA-filled Target visit a mere three days later.
What a journey.
Looks like now their relationship is heading in *inhales deeply* ONE DIRECTION, and that direction is Love Town, if you're wondering.
So thank you to you, Niall and Hailee, for putting us out of our misery and giving us permission to formally use your official couple name, 'Nailee'.
Feature image: Getty.