Sorry Kim, Katy Perry Just Became Best Friends With Sharon Strzelecki
Her accent was... different, it was unusual... yes...
You probably thought Taylor Swift vs Kim Kardashian was the biggest pop feud of all time featuring a famous Kim, but we've got big news for youse.
On Sunday night, Sharon Strzelecki posted a video via Magda Szubanski's Twitter account, which revealed she had replaced her BFF4L, Kimberly Craig née Day.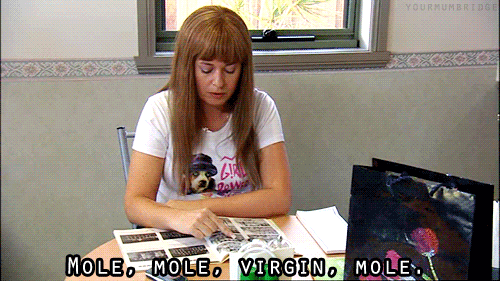 Captioning the short vid, "Sharon has a new best friend! Kim is OVAH!!!" Magda and Katy showed off their best Kath & Kim inspired accents to... uh... varying degrees of success.
This tweet is unavailable or no longer exists.
Okay, so Katy sounds more like a chimney sweep from a Dickens-era London ("Fancy a sweep govna?"), but still she gives it a red hot go and it's... noice, yes it's different, it's unusual...
She may have looked a little confused but Katy is actually a bit of a closet Kath & Kim fan -- when she was down under in 2014 she posted a mid-workout pic captioned "OZ pre show ritual. 30 mins on the elliptical = 30 minutes of Kath & Kim".
Sharon wasn't the only celeb Katy ran into while in Melbourne, also posting a snap with ANOTHER visiting diva touring the country, Céline Dion!
Katy's been busy in her short time in Australia, also stopping in on a mega fan in Adelaide who was devastated she couldn't attend Perry's concert due to emergency brain surgery. After Katy heard about the eight-year-old's predicament, she stopped by and even performed a little impromptu performance for Grace and her family.
This tweet is unavailable or no longer exists.
Can't wait for Kim's official response, hopefully in a shady diss track...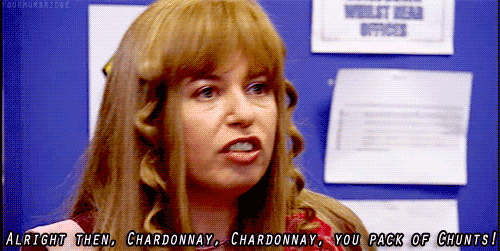 Featured image: