Céline Dion's Sons Wishing Her Good Luck Pre-Show Is Almost Too Pure
Your heart needs this.
Music legend and human embodiment of sunshine, Céline Dion, has gone and made our hearts so very full by sharing a too-pure-for-this-world video of her young twin boys on Instagram.
Dion, 50, captioned the cute video, "Wondering what goes on a few hours before the show?" and from the looks of it what does go on is just a whole heap of mega-adorable expressions of familial love and support and we're not crying, you are.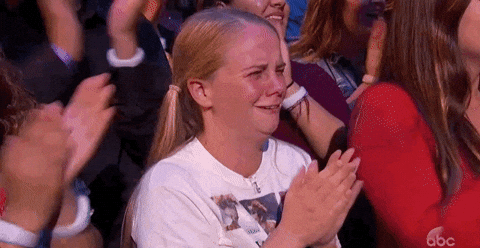 In the clip, which Dion shared on July 28, the singer jogs down a hotel hall to bid her sons Eddy and Nelson goodbye before one of her shows. The boys, who will turn eight in October, are seen rushing out to wish their mama some good luck.
This for the Dion clan involves a lot of hugging, kissing, waving, singing -- on Céline's part, of course -- and an impromptu Superman-pose that turns into the splits. You'll just have to watch the clip to see which of them is the superhero fan/gymnast.
The French-Canadian artist is currently on the Australian leg of her massive Asia-Pacific tour that's taken her to China, Japan and most recently Thailand. Dion has made sure to keep her 2.4 million or so Instagram followers up-to-date with her every move.
The living legend, who sadly lost her husband René Angélil to cancer in 2016, touched down in Aus a few days ago and has already won over fans Down Under. How? She just casually belted out a surprise rendition of John Farnham's classic "You're The Voice" at her Sydney show. See for yourself.
We can't wait for Dion to bless us with more glimpses into her crazy-busy, kinda kooky and totally loved-up life on the road.
Feature image: Getty and Instagram/@celinedion.