Justin Bieber And Hailey Baldwin Debut Matching Bling And It Looks Well Pricey
But that's nothing compared to the Biebs' biggest romantic move to date.
It's a cliche but you really have to have been living under a rock to miss the fact that musician Justin Bieber, 24, and model Hailey Baldwin, 21, were recently engaged. Like, keep up guys.
We were all still taking deep breaths in attempt to come to terms with the fact that the Biebs was single no more -- oh and also, RIP #Jelena -- when BOOM we got a look at the ring the "Sorry" singer popped on Baldwin's dainty finger.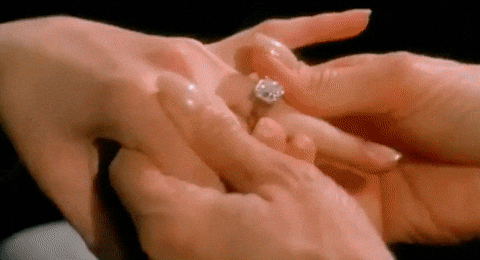 Girl shouldn't be able to lift her hand that rock is so flippin HUGE. We're not experts but it looks to be roughly 200 carats and worth about a squillion dollars.
This tweet is unavailable or no longer exists.
Looks like Baldwin -- daughter of Stephen NOT Alec lol -- has another weighty piece of bling to add to her collection, if Bieber's latest Insta story is anything to go by.
Captioned "Me and bae," the Biebs' snap shows him and his new fiancée sporting matching diamond watches from luxury Swiss brand Audemars Piguet.
With prices starting at the six-figure mark, we're probably looking at a cool half a million dollars worth of timepieces right here.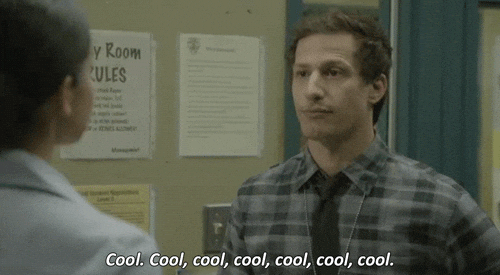 The loved-up pair were seen wearing their his-and-hers bling while boarding a private jet in New York on July 13 -- just days after returning from their trés romantic holiday in the Bahamas -- and HAHA we're not jealous of their lives at all.
In a gesture that speaks louder than literally thousands of dollars worth of jewellery and watches -- or does it?? -- the mustachioed musician has FINALLY followed his bae back on Instagram.
About time, bro!
Let's keep the matchy-matchy couples dressing coming -- we're talking Britney and JT in double denim level stuff -- but first a kind warning to you Ms. Baldwin to stay AWAY from copying those daggy hotel slippers your boo is schlepping around in, you're too good for that.
Feature image: Instagram/@justinbieber and Instagram/@haileybaldwin.